Arencibia gets what he's been looking for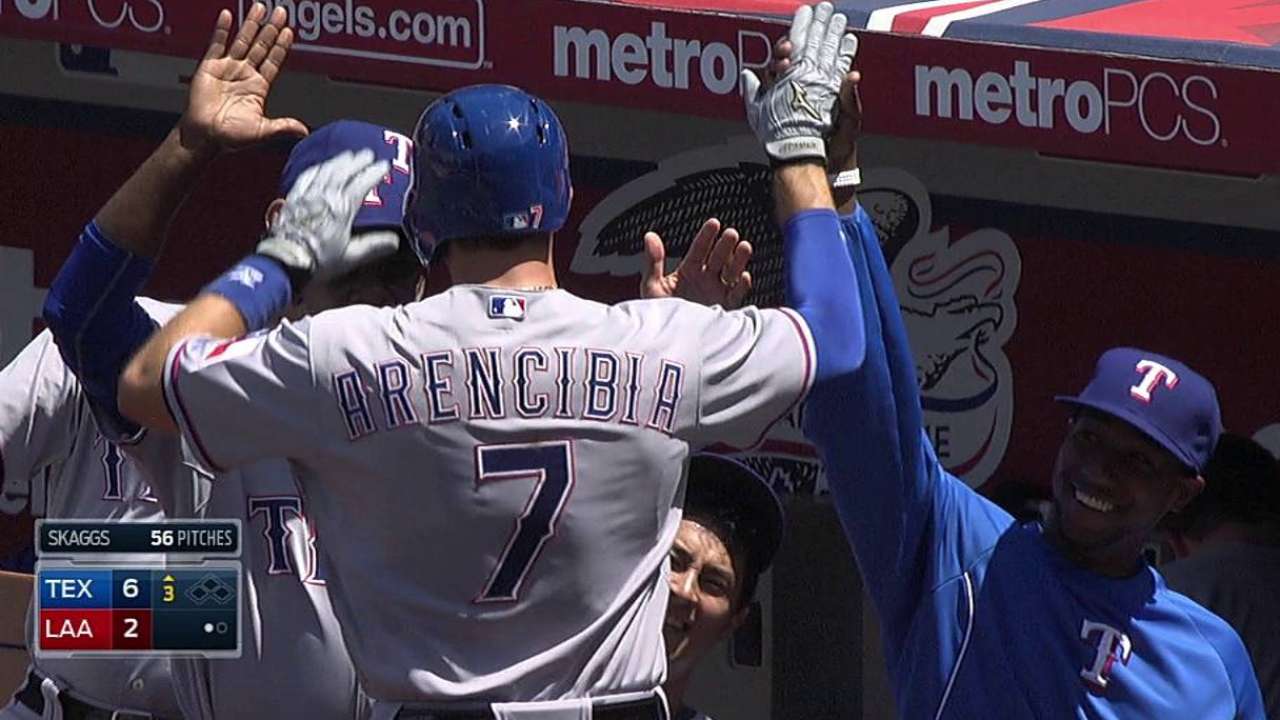 DENVER -- Catcher J.P. Arencibia went 2-for-4 with a home run, two RBIs, two runs scored, a walk and a sacrifice fly Sunday. He entered the game with just two hits in his previous 37 at-bats and finished with his first multiple-hit game since Aug. 28.
Asked what Arencibia had been looking for, manager Ron Washington deadpanned, "hits."
"It's nice to have some stuff fall in for you and yesterday he did," Washington said. "Got some hits. Any sickness you're feeling, that'll usually take care of. Now he got him some bragging rights. Hit him a bomb. Drove in some runs without hitting a ground ball. He's in good shape now. Watch out."
Jack Etkin is a contributor to MLB.com. This story was not subject to the approval of Major League Baseball or its clubs.