Gomez suspension appeal slated for Friday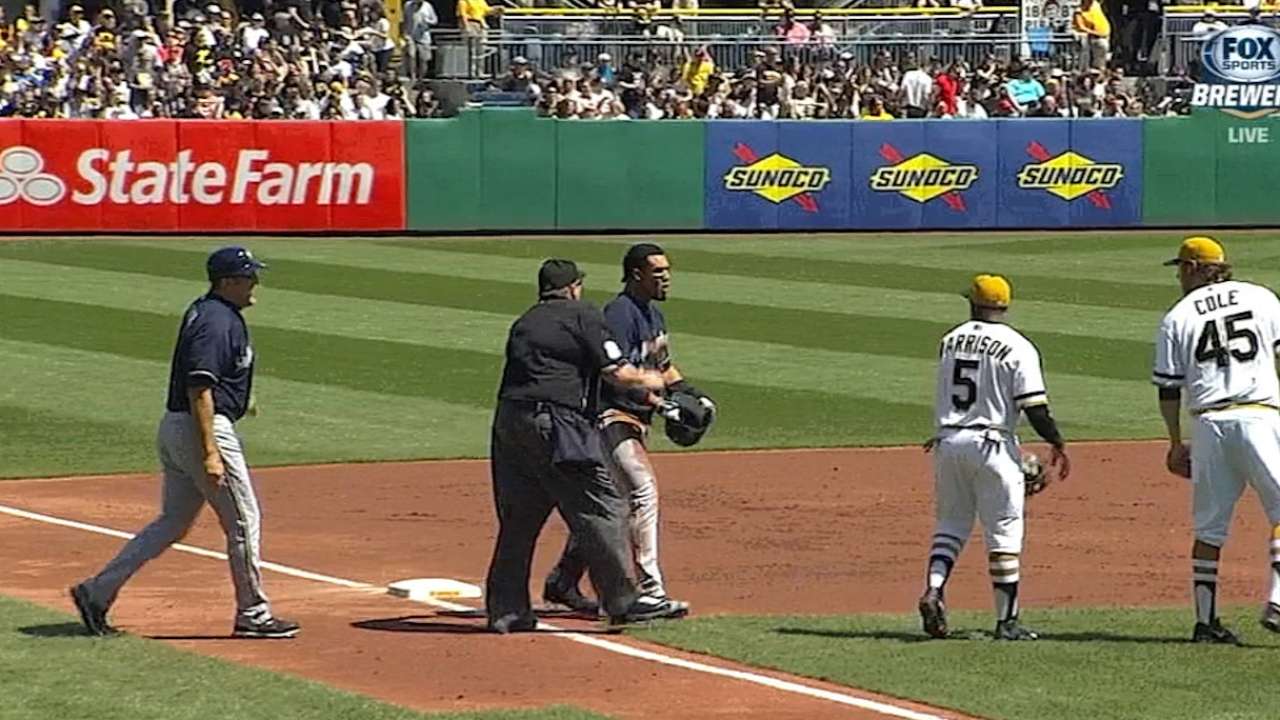 MILWAUKEE -- Carlos Gomez will aim for a reduction of his three-game suspension in an appeal hearing with Major League Baseball on Friday, but that does not necessarily mean he will miss the Brewers' weekend series against the New York Yankees.
Brewers general manager Doug Melvin said there is typically a lag of several days between an appeal hearing and a ruling, while officials finalize a written report and send it through the proper league and players union channels. If that is the case, Gomez could continue playing over the weekend while the Brewers host the Yankees for the first time since 2005.
The Brewers are off Monday before -- coincidentally -- hosting the Pirates from May 13-15. When Milwaukee and Pittsburgh last met on April 20 at PNC Park, Gomez and Pirates right-hander Gerrit Cole got into a heated discussion after a Gomez triple that led to both benches emptying. Four players were suspended as a result of the ensuing scuffle, though only Brewers catcher Martin Maldonado (five games) accepted his punishment without appeal.
The others -- Gomez (three games) and Pirates players Travis Snider (two games) and Russell Martin (one game) -- all exercised their right under the Collective Bargaining Agreement to appeal. Martin is currently on the disabled list, but Brewers officials expressed curiosity Monday about whether Snider's hearing would also be held Friday.
"I'm appealing because I don't feel it's fair," Gomez said after discipline was handed down. "Why do I have three games when I didn't start nothing? It's what it is. I'm appealing because it's not fair and I'm not the one who started the fight and I'm not the one that started throwing punches first, either. I'm going to appeal it and wait until the result."
Cole is lined up to pitch either the first of second game of the Pirates-Brewers series next week.
Suspensions are rarely reduced upon appeal, but it is not unheard of. In September 2007, then-Brewers reliever Seth McClung convinced MLB to completely revoke a three-game suspension he had incurred after plunking the Cardinals' Albert Pujols with a pitch. Even McClung said he was surprised by the outcome.
Adam McCalvy is a reporter for MLB.com. Read his blog, Brew Beat, and follow him on Twitter at @AdamMcCalvy. This story was not subject to the approval of Major League Baseball or its clubs.