EY returns to lineup after batting practice injury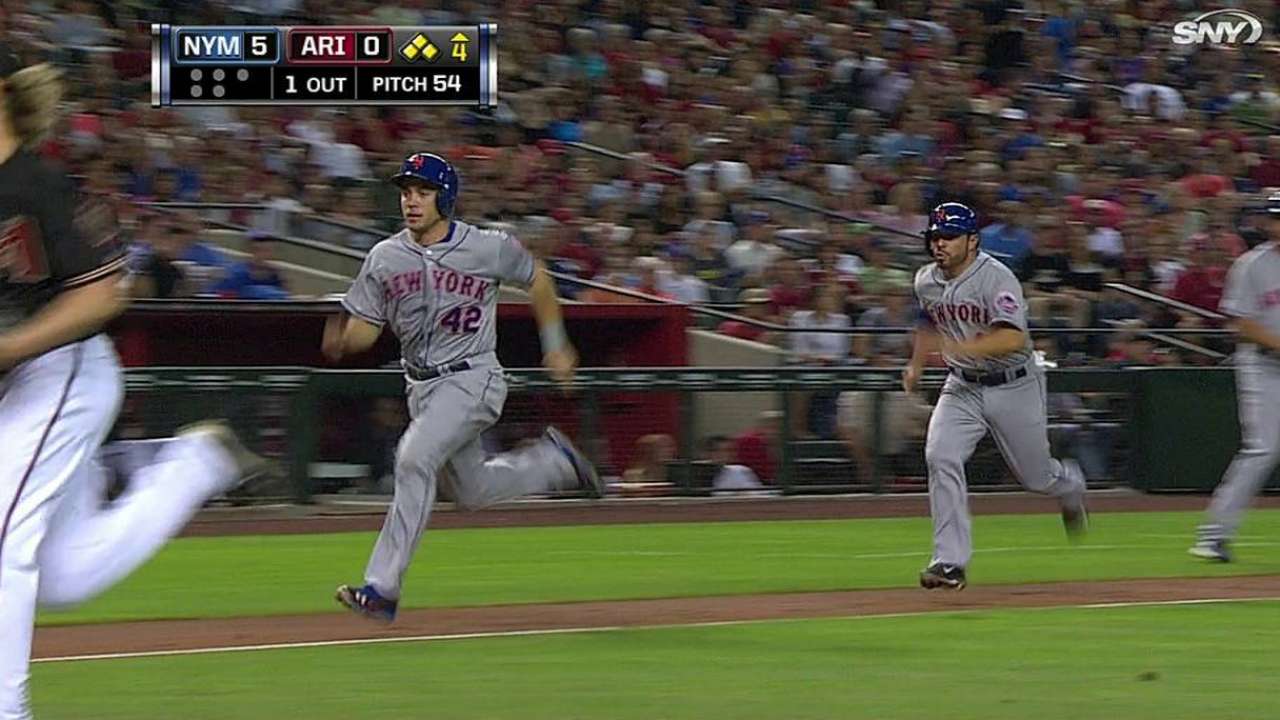 MIAMI -- No longer concerned with dizziness, concussion symptoms or anything of the like, Mets outfielder Eric Young Jr. returned to the lineup Monday against the Marlins, one day after Lucas Duda struck him below the right eye with a ball during batting practice. Young said his face was still sore, but nothing more serious than that.
Still, Young's return to the lineup was largely unexpected for another reason. After Juan Lagares came off the disabled list last Thursday, Young immediately descended into a part-time role. It seemed illogical then that Young would play against Marlins starter Nathan Eovaldi.
Manager Terry Collins, however, cited Eovaldi's success against right-handed batters as reason to bench Lagares, noting that Lagares' legs may be tired after playing four complete games in Colorado, as well.
Collins took that line of thinking to an extreme, also playing lefty-swinging shortstop Omar Quintanilla over Ruben Tejada and left-handed-hitting outfielder Bobby Abreu over Chris Young.
"This guy is eating up right-handed hitting," Collins said of Eovaldi, whose career splits tell a similar story.
As for Eric Young, Collins said the Mets will watch him carefully to make sure he suffers no recurrence of concussion symptoms. Young is still clearly fourth on the outfield depth chart behind Lagares, Curtis Granderson and Chris Young.
"He feels fine," Collins said. "We're going to check him during batting practice. If there's any dizziness or any fogginess, if he's lightheaded at all, I'll get him out of there."
Anthony DiComo is a reporter for MLB.com. Follow him on Twitter @AnthonyDicomo. This story was not subject to the approval of Major League Baseball or its clubs.