Navarro optimistic he'll start Wednesday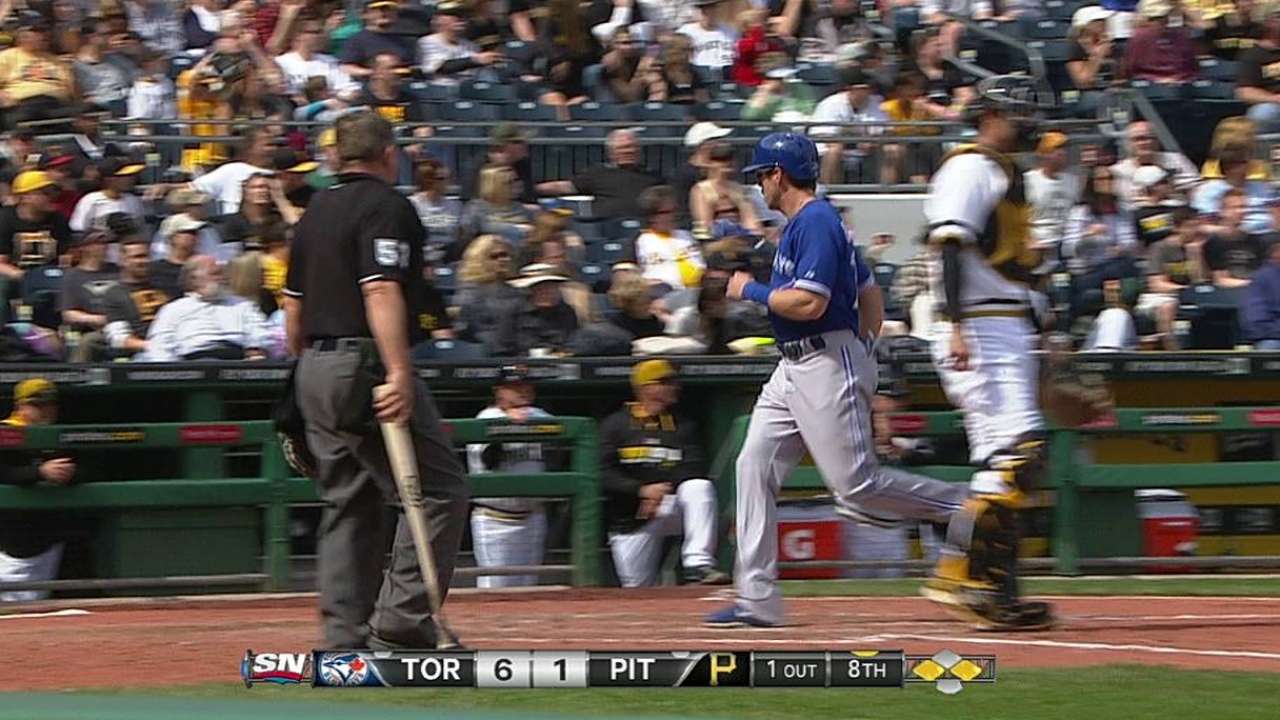 PHILADELPHIA -- Blue Jays catcher Dioner Navarro is optimistic that he'll be able to make his return to the starting lineup for Wednesday's game vs. the Phillies.
Navarro has been out of action since Thursday night when he sustained a minor right quad injury while running the bases in Kansas City. He has been available to pinch-hit, but has yet to get behind the plate since the injury.
The Blue Jays hope Navarro will be able to resume his defensive duties when left-hander Mark Buehrle takes the mound against Philadelphia. Buehrle has exclusively worked with Navarro this season, and Toronto would like to avoid breaking that pair up.
"The biggest test is when we go out there, start running and see how it feels," Navarro said. "Probably when I start playing again, there's going to be some discomfort, but I'm going to deal with it. We'll see, we're heading in the right direction."
Navarro has already undergone a variety of mobility tests and various forms of treatment and said his right leg feels much better than it did late last week. The big test will come when Navarro starts running on the field, which is expected to happen Tuesday afternoon.
If all goes well during that running test, Navarro will make his return the following day. That seemed like an unlikely prognosis on Sunday afternoon when he entered the game vs. Pittsburgh as a pinch-hitter during the eighth inning. Navarro hit an RBI single, but seemed to barely make it down the line before he was lifted for a pinch-runner.
According to Navarro, that was all part of the plan. He was being extra cautious, because he didn't want to risk aggravating his quad before it had almost completely healed.
"If I hit a ground ball somewhere, I would have gone a little bit faster, but I knew I wasn't going to get to second, so might as well take an extra day. It felt like I didn't do anything yesterday," Navarro said.
"It wasn't that bad. I know it looked bad on TV, but it wasn't that bad. I knew the ball was over the third baseman's head, the run scored, the guy was going to get to third. I talked to [manager John Gibbons] about it, and he said, 'Do whatever you have to do.' And, like I said, if I hit a ground ball, I wouldn't have gone that slow."
Gregor Chisholm is a reporter for MLB.com. Read his blog, North of the Border, and follow him on Twitter @gregorMLB. This story was not subject to the approval of Major League Baseball or its clubs.