Stanton has strong opening month by using whole field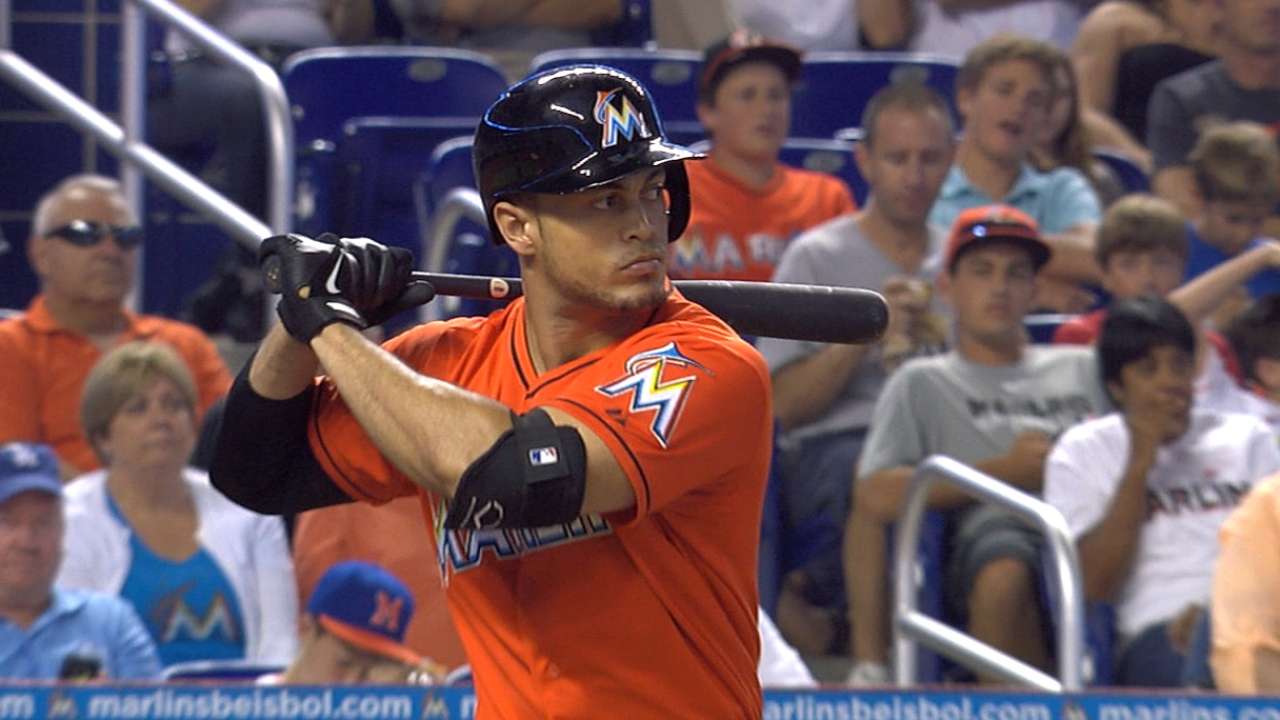 MIAMI -- The National League Player of the Month voting didn't go his way, but Giancarlo Stanton certainly is off to a start worth mentioning.
While Stanton's Marlins teammate, Jose Fernandez, was named the National League Pitcher of the Month for April on Monday, the NL Player of the Month went to Colorado's Troy Tulowitzki.
Before the announcement, the Marlins were hopeful of pulling off a two-player sweep.
It didn't happen, but it didn't diminish what Stanton accomplished. The slugger set a franchise record for RBIs before May with 31, and he connected on eight home runs.
"What else does he have to do? Maybe drive in a few more runs," Miami manager Mike Redmond said. "It was a pretty amazing month he had. I know as a player, you don't think about those things, the Player of the Month, or whatever.
"But as a manager, for us, he's such a big part of our team. He definitely deserved it. It's just fun to watch him. It's such an exciting at-bat, because you feel like he's going to do something big every time he steps into that box."
On Sunday, Stanton came up big in Miami's 5-4 win over the Dodgers. The 24-year-old belted two homers and drove in three runs.
Stanton headed into the series opener on Monday against the Mets batting .285 with an NL-leading 10 home runs and 36 RBIs.
"Talk about upside for a player," Redmond said. "This guy already is a force. But for me, he could be one of, if not the best, hitter in this game."
Health is key for Stanton.
When on the field, he is capable of big things.
Stanton actually is excelling by not trying to do too much. Working with hitting coach Frank Menechino, Stanton has an improved approach where he is taking advantage of the entire field.
Teams have been shifting their defense against him, with the second baseman regularly behind second base. Sometimes it works, but other times Stanton is pushing hits through the shift.
"I just have to realize, you don't have to swing as hard as you can," Stanton said. "You don't always have to hit a home run to be successful and to get runners in. Use all fields, and use their shifts to your advantage, it's going to work out.
"I do pull the ball a lot. It has worked for them as well. But when runners are in scoring position, it's going to be to my advantage."
Joe Frisaro is a reporter for MLB.com. He writes a blog, called The Fish Pond. Follow him on Twitter Share This