Cain goes on DL to avoid reopening cut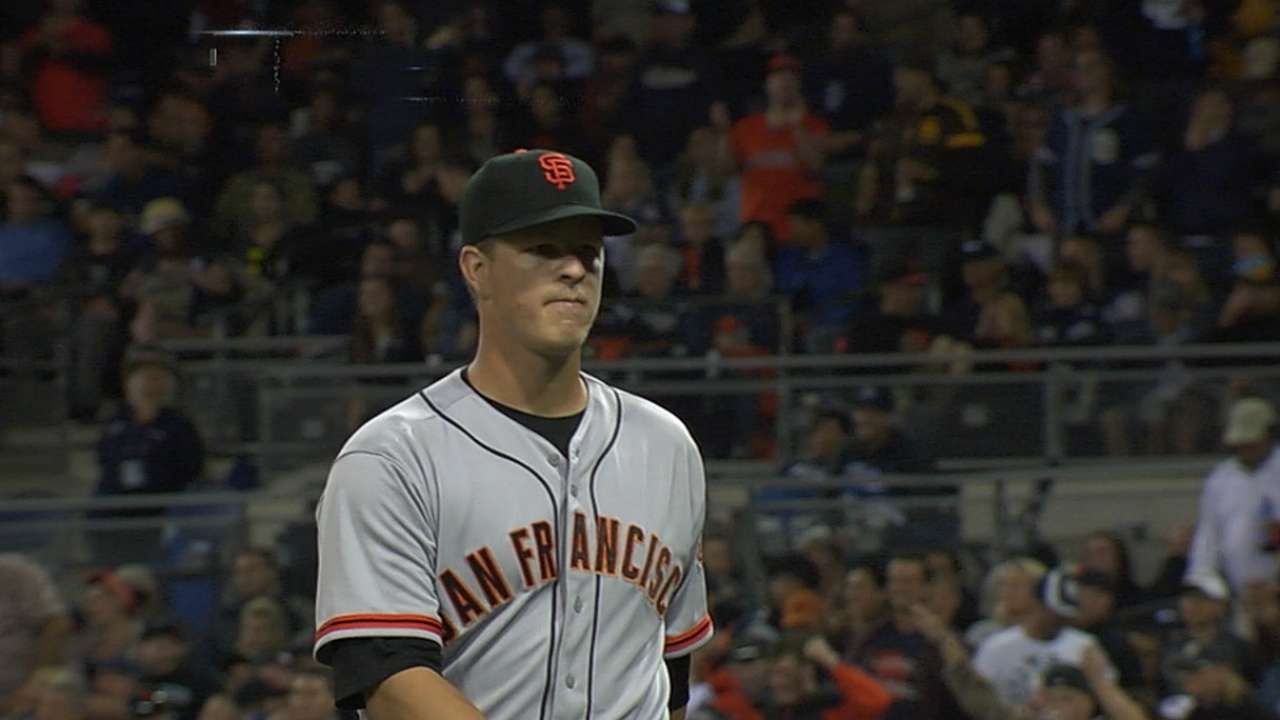 PITTSBURGH -- The Giants placed starter Matt Cain on the 15-day disabled list, retroactive to April 24, with a cut on his right index finger. To take Cain's spot on the roster, the Giants have called up Jake Dunning from Triple-A Fresno. Yusmeiro Petit started in Cain's place against the Pirates on Monday.
"The biggest thing was that it just wasn't fully healed," Cain said. "It would be taking a big risk to go out there and have a chance that it could break open and that it would end up causing worse damage. This way it could be a maximum probably two starts. I should be fine to go on Saturday."
Cain threw a bullpen on Friday with a covering over the cut on his finger. It was initially believed that Cain wouldn't need to go on the disabled list. Cain suffered the injury using a kitchen knife.
"I think we're all confident that he'll be OK to go on Saturday," Giants manager Bruce Bochy said. "This gives him a couple of extra days to make sure this thing heals up, so we don't have to maybe throw and reopen that cut. My guess is he'll be ready to go."
Petit made his second start of the season on Monday.
"Petit did a tremendous job his last time out," Cain stated. "He went six shutout innings. You never know, I might have to watch out. I'll be out in the bullpen and he'll be taking my spot.
Cain is winless in five starts, carrying a 4.35 ERA with a 25/10 K/BB ratio in 31 innings.
George Von Benko is a contributor to MLB.com. This story was not subject to the approval of Major League Baseball or its clubs.