Russell adjusting to limited work out of bullpen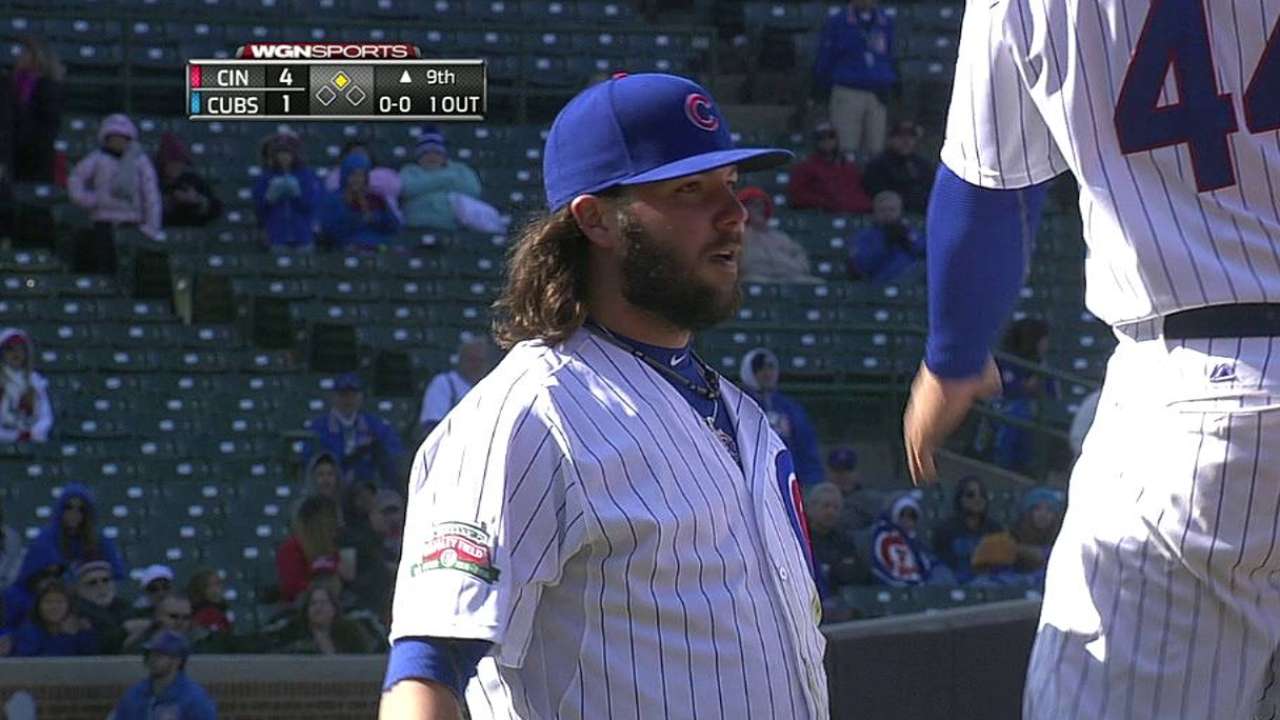 CHICAGO -- James Russell appeared in 14 games in April 2013, but so far has seen limited action with the Cubs this season, pitching in 11 games. The lefty totaled 70-plus appearances the last two seasons. What's going on?
"It's a little different," Russell said Monday. "We haven't really been playing many teams that have a lot of lineups set up to where I can get extended work. It's just one of those things. It happens. I haven't really talked to them about it. I figure if there's a problem, they'd come to me and tell me."
The Cubs added lefty Wesley Wright in the offseason, and he's been getting more action recently. Wright has a 1.86 ERA in 10 games; Russell has a 4.50 ERA in his 11 games. Maybe manager Rick Renteria is riding the hot hand?
"[Wright] has been doing a little better job than me," Russell said. "I didn't start as well as I have the last two years. You can't expect to go out there and start off with a zero all the time. It's always nice, but it doesn't always happen. I'm not worried about it. As long as we keep winning, then so be it."
Russell was slowed by arm fatigue this spring but said he feels fine now.
"My body feels great, everything feels good," he said. "It's kind of luck of the draw."
"When guys need to pitch, they need to pitch," Renteria said. "You do try to monitor how many outings a guy has. You're protective, especially knowing how many pitches they've thrown."
Carrie Muskat is a reporter for MLB.com. She writes a blog, Muskat Ramblings, and you can follow her on Twitter @CarrieMuskat. This story was not subject to the approval of Major League Baseball or its clubs.