Porter highlights positives in team meeting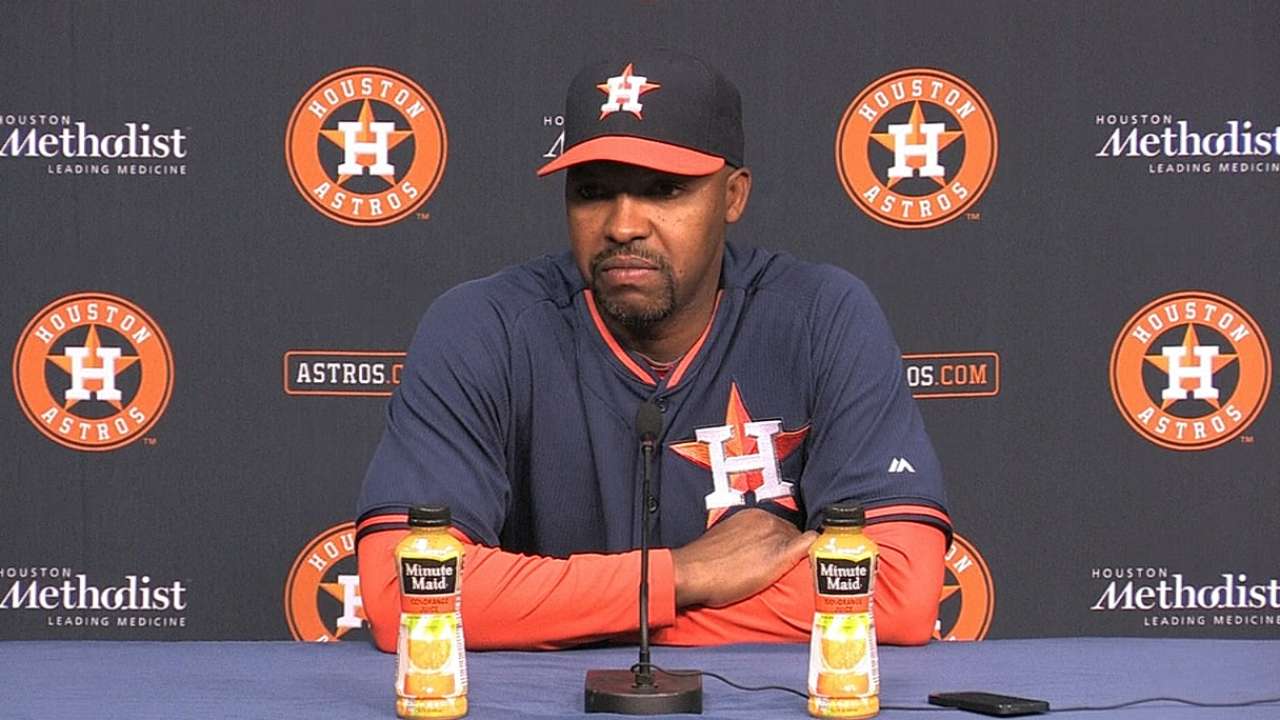 DETROIT -- Astros manager Bo Porter, admittedly not big on team meetings, said he gathered his club Friday inside the news conference room at Minute Maid Park to highlight some of the positive things he saw during the first month of the season.
"I said this to our team the other day when we talked, there's a very thin line of margin between winning and losing a Major League baseball game," Porter said. "As we move forward as an organization, a lot of people look at the number of losses, but I firmly believe we're learning how to win. … As we continue to move forward, all of us are going to reap the benefits of what it is we've been through last year and in the early stages of this year."
The Astros entered Monday at 10-21, but they had blown seven save opportunities and were 1-4 when tied after the eighth inning. In other words, Porter believes his club has let some winnable games slip away.
"I wanted our guys to realize, if you look at the record, our record is what we saw we are -- but I wanted to point out a lot of the positives that are taking place throughout the course of the year and again point to the small margin of victory, a break point here, a break point there, and our record would be totally different," he said. "We get caught up in the overall results and we don't realize this is the course of a six-month season, and I wanted to make sure, as team, none of us lose sight of that."
Porter said it was his first team meeting since the beginning of the season.
Brian McTaggart is a reporter for MLB.com and writes an MLBlog, Tag's Lines. Follow @brianmctaggart on Twitter. This story was not subject to the approval of Major League Baseball or its clubs.