Plouffe looks for continued success vs. Tribe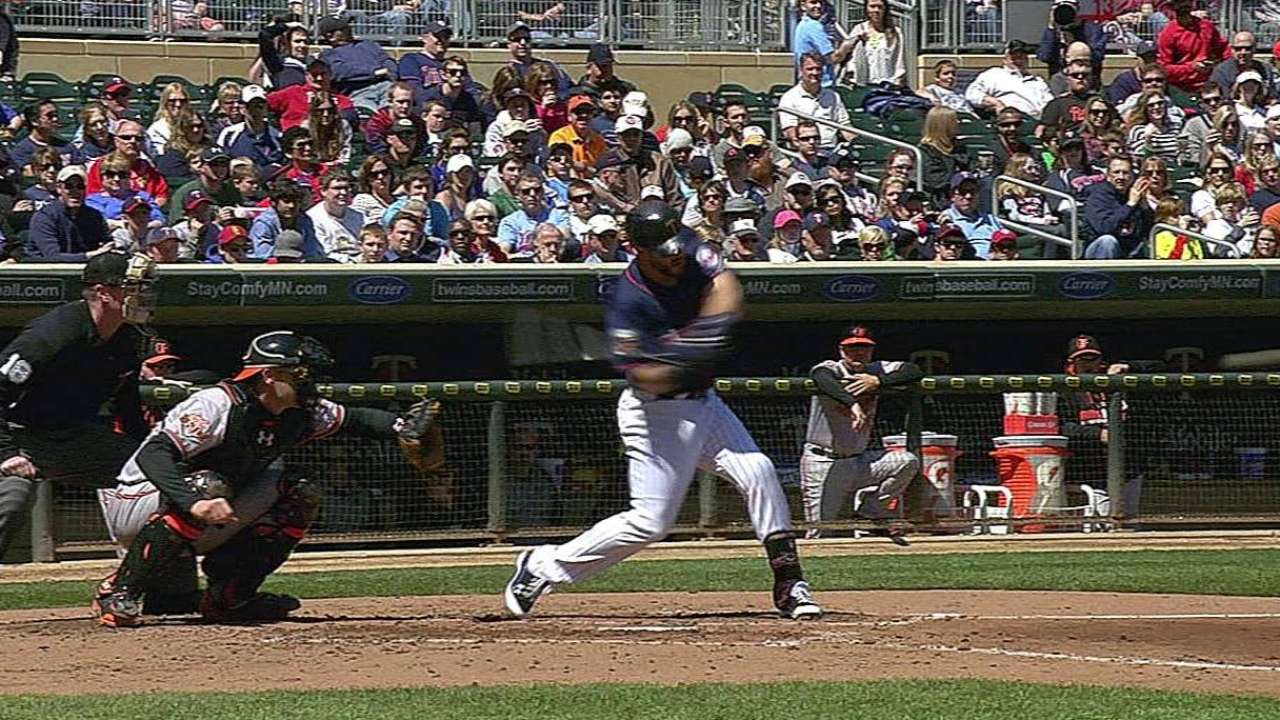 CLEVELAND -- Usually a tough out when he faces the Indians, Minnesota third baseman Trevor Plouffe is hoping to celebrate Cinco de Mayo just like he did last year.
Last May 5, Plouffe hit a two-run homer off Corey Kluber as the Twins beat Cleveland 4-2. Cinco de Mayo, a holiday that celebrates Mexico's victory in the Battle of Puebla, is celebrated in Mexico and many parts of the United States.
The Twins won't face Kluber on this swing through Cleveland, but Plouffe, a .308 hitter in his last 24 games against the Tribe, will look to continue his success at the plate at Progressive Field, where he is a .345 lifetime hitter (29-for-84), with six home runs, nine doubles and 16 runs.
"Any time you get to face pitchers more often than others, you'll have a good chance to establish a better game plan against them," Plouffe said of his success against Cleveland. "It has something to do with the ballpark. Certain guys see better at different parks, and this is one I see better than others."
Plouffe has hit safely in 13 of his last 14 games at Progressive Field, and he has the sixth-best batting average at the park since the start of 2011.
"I don't think there's any one thing that I can say specifically [that brings out my best against the Indians]," Plouffe said. "I don't know the numbers, but familiarity is big."
Stephen Ellsesser is a contributor to MLB.com. This story was not subject to the approval of Major League Baseball or its clubs.