Rollins sits as precaution with minor groin issue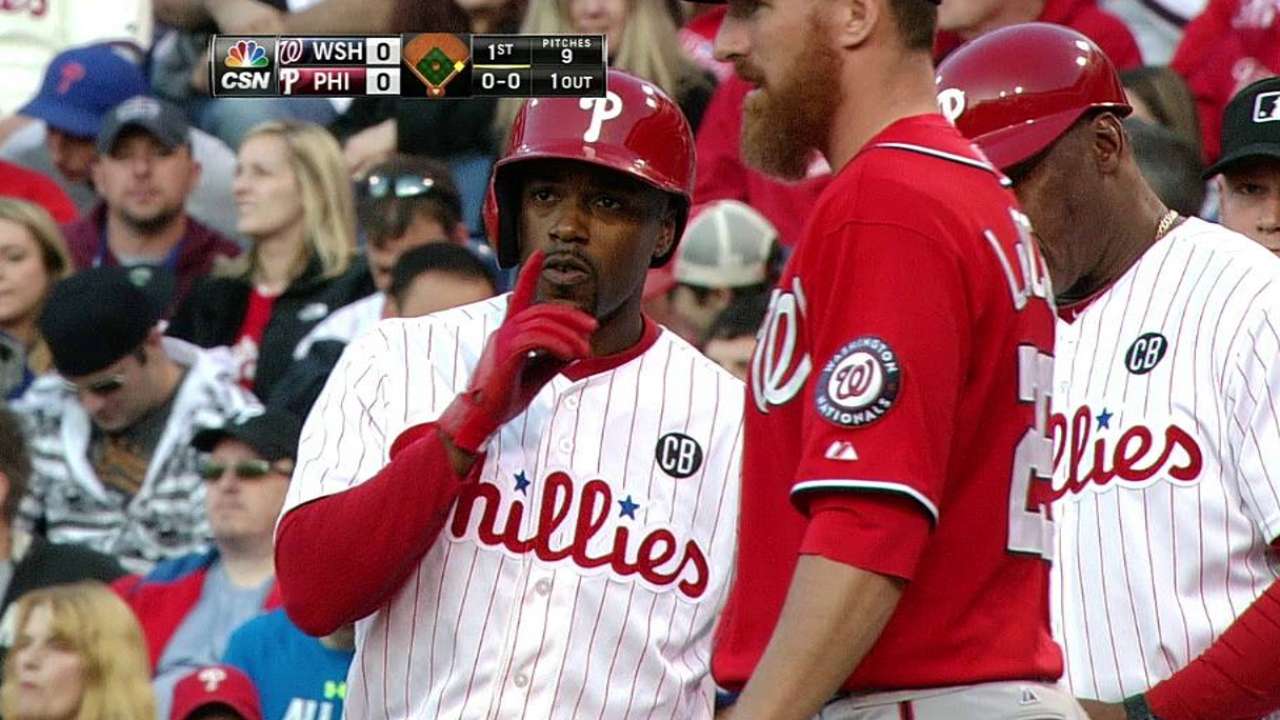 PHILADELPHIA -- Phillies shortstop Jimmy Rollins was held out of the starting lineup for Monday's series opener against the Blue Jays as a precaution after tweaking his right groin in Sunday's win over the Nationals.
Rollins said he could have started against Toronto, but wanted to make sure he didn't do something to worsen a minor injury. Phillies manager Ryne Sandberg said Rollins would be available off the bench as a pinch-hitter. Freddy Galvis got the start at shortstop.
Rollins said he "felt a little something" in the groin during the top of the fifth inning on Sunday, when he fielded three straight ground balls. But he played all nine innings.
"It wasn't anything that would take me out the game," Rollins said Monday. "I'm just taking a day off."
Sandberg said he was not worried about Rollins' health.
"Just felt a very little, small thing that he played through," Sandberg said. "He reported fine. It'd be smart to get him off his feet today. Also allows Freddy to get in there and play a game at short."
Austin Laymance is a reporter for MLB.com. Follow him on Twitter at @jalaymance. This story was not subject to the approval of Major League Baseball or its clubs.