Jones steps in as Almonte heads to Rainiers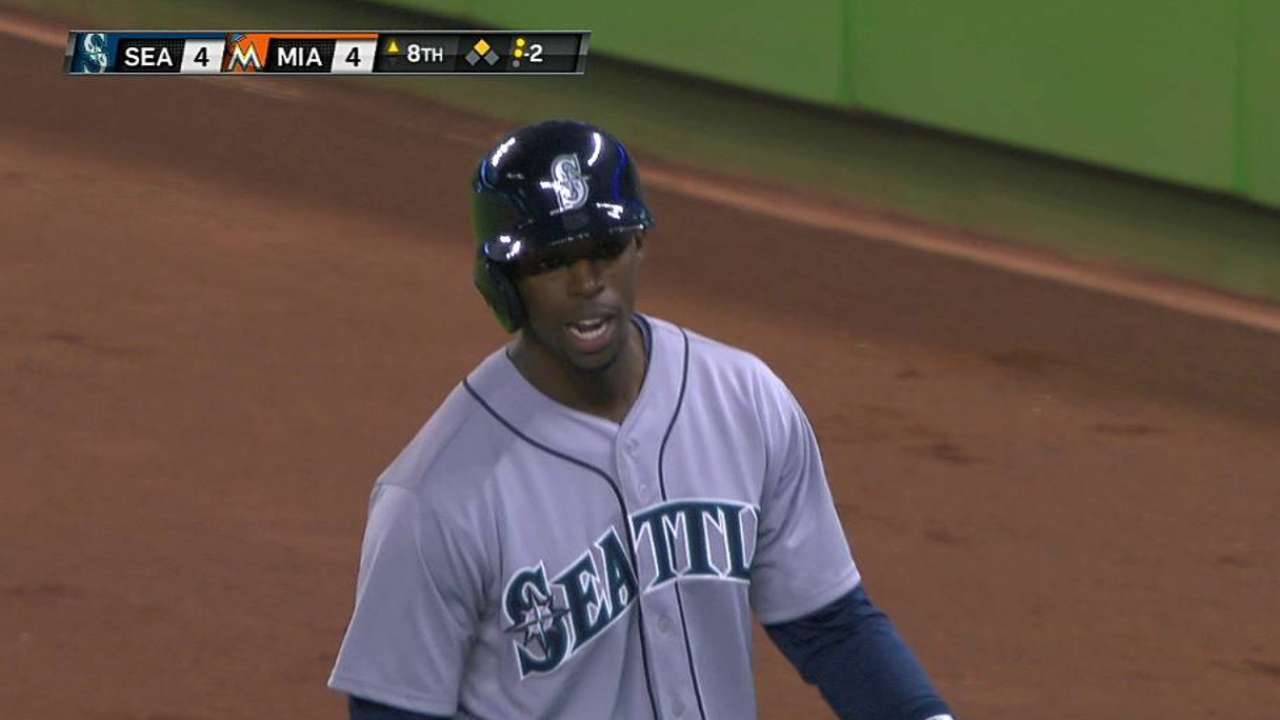 OAKLAND -- The Mariners sent struggling rookie outfielder Abraham Almonte to Triple-A Tacoma and recalled 25-year-old James Jones for his second stint this season before Monday's series opener against the A's.
Jones earned his first big league callup on April 16 but was optioned back down to Tacoma just three days later. He singled in his only Major League at-bat during a pitch-hitting appearance on April 18 against the Marlins, and he has batted .313/.382/.450 with two homers, eight RBIs and five steals in 20 games for the Rainiers.
Even though he's likely to see an increased role this time around, Jones said he's going to keep the same mentality.
"Just focus on the goals daily, one day a time kind of thing." Jones said. "Just knowing that I'm not under control of everything and I got to go out there and do what I do."
Manager Lloyd McClendon didn't start the left-handed-hitting Jones Monday night against A's lefty Scott Kazmir, but Jones will likely be seeing more time against southpaws going forward. McClendon said the plan is to put Jones in center field and mix him in with Michael Saunders.
McClendon was impressed with Jones' first stint, citing his ability to steal bases and play defense.
"When he came up in Miami, I thought he did a great job for us in the short amount of time that he got there" McClendon said. "But he wasn't overwhelmed by the situation."
Almonte, 24, started the season with five RBIs in six games but his average slowly dipped below the Mendoza line. In 27 games, Almonte posted a .198/.248/.292 slash line with a homer, eight RBIs, 40 strikeouts and six walks.
"Well he struggled for a quite a while," McClendon said of Almonte. "I don't think it was something that took any of us by surprise. The fact is we believed in him and I still believe in him. I think he's going to be an everyday player at the big league level. But he's not the first player to have to go back."
Alex Espinoza is a contributor to MLB.com. This story was not subject to the approval of Major League Baseball or its clubs.