Puig out of lineup day after colliding with wall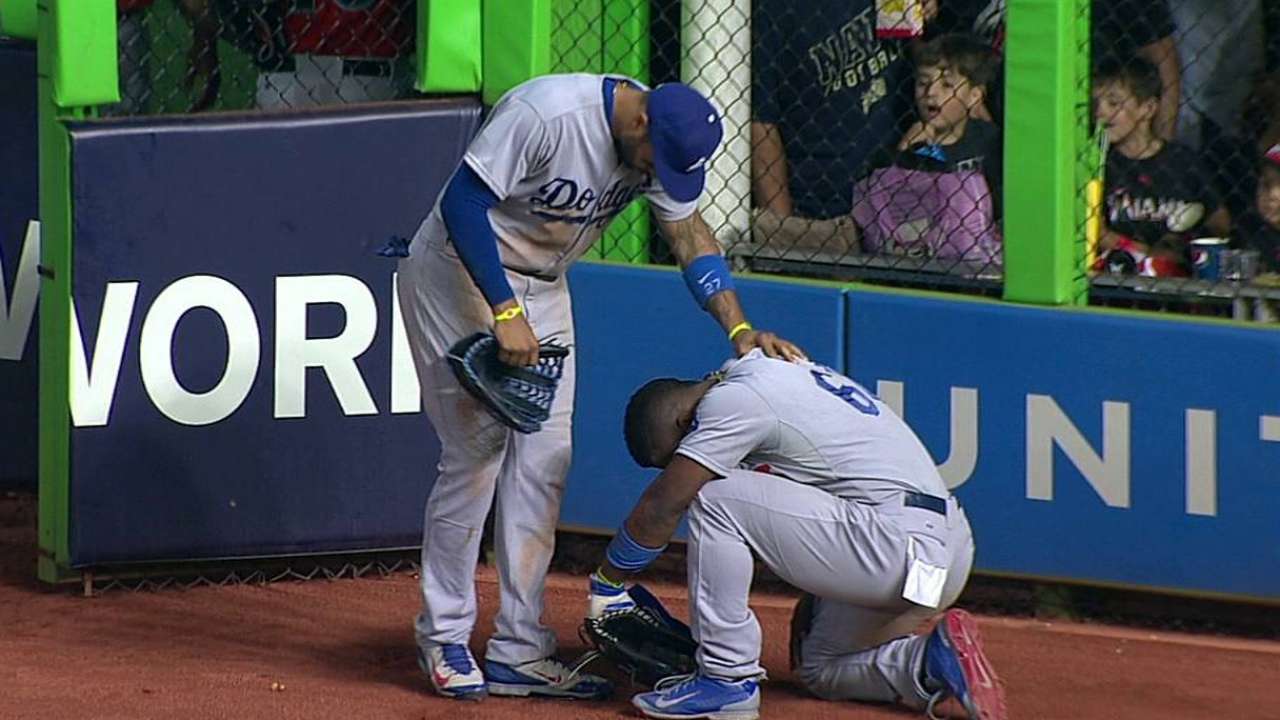 WASHINGTON -- Dodgers right fielder Yasiel Puig was not in the starting lineup for Monday's series opener with the Nationals, and manager Don Mattingly said the situation is pretty much day to day as they're proceeding with caution.
Puig remains sore after he crashed into a fence in Miami at the end of Sunday's game. He needed some help coming off the field after colliding hard with a part of the right-field fence.
But Mattingly said there was no news about a concussion, just soreness thanks to the hard hit Puig took. Puig passed a concussion test after Sunday's game.
Mattingly is fairly optimistic Puig could return Tuesday.
"He's not feeling perfect, really sore," Mattingly said. "He hit the fence hard and he landed hard, so I think they're just making sure everything's OK."
Andre Ethier got the start in right field, batting sixth.
Mattingly said before the game that he didn't know if Puig would be available to pinch-hit or do anything later. Puig did not take batting practice before the game but had some troubles (light-headed, headaches) after riding the stationary bike, so the Dodgers decided to be cautious.
Puig was not made available to the media to talk before the game.
Jeff Seidel is a contributor to MLB.com. This story was not subject to the approval of Major League Baseball or its clubs.