Renteria likes what he sees in Rizzo's approach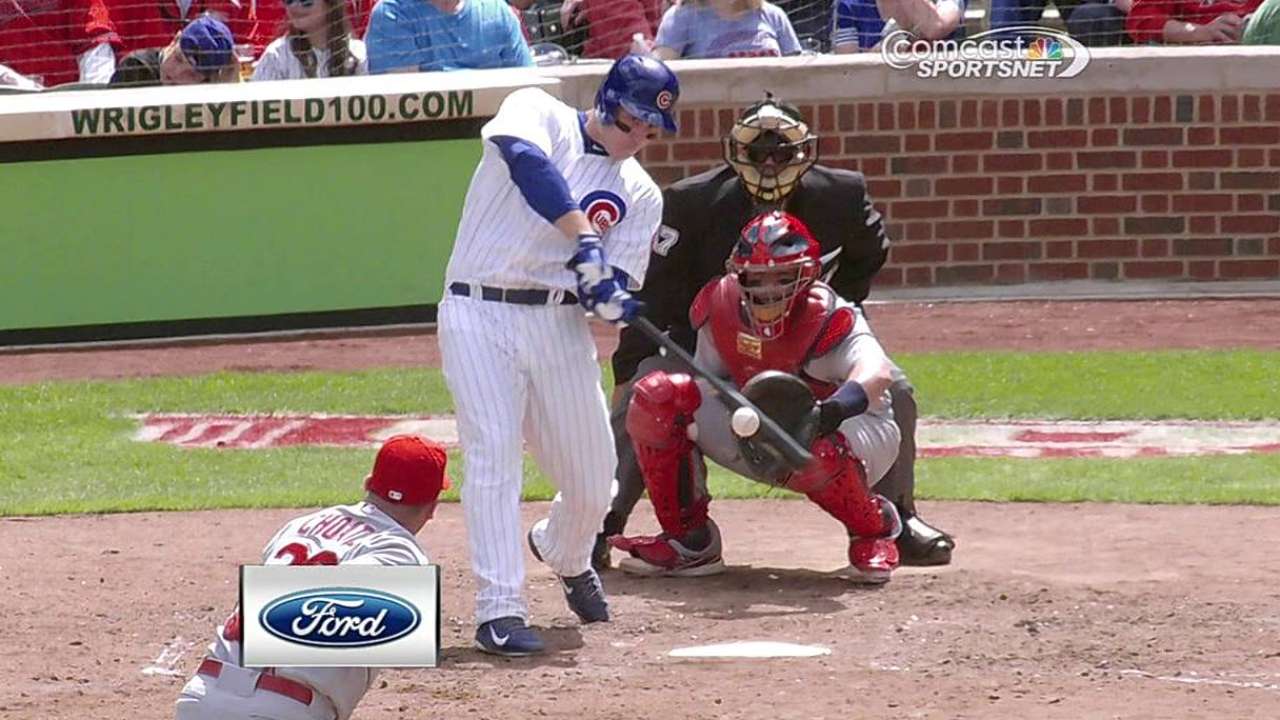 CHICAGO -- Anthony Rizzo is in command of his hitting zone.
The Cubs' first baseman entered Sunday's game ranked among the National League leaders in on-base percentage and OPS, and manager Rick Renteria likes what he sees.
"His approaches, in terms of two-strike approaches and his approaches against lefties, have been strong," Renteria said Sunday. "Numbers-wise, he didn't have a bad season last year, but in terms of approaches, I think he continues to improve. I think he's gaining more and more confidence. He's hitting the ball to all fields, and he has the strength that if he gets a pitch to handle, he can drive it out of the ballpark."
Rizzo entered Sunday batting .304 with runners in scoring position this season; in 2013, he hit .191. He had drawn seven walks in his previous four games, including four last Wednesday against the Reds.
"A lot of that is a consequence of him showing he can handle the zone," Renteria said. "Pitchers are pitching him more carefully. It allows him to lay off particular pitches."
Which would mean there are fewer ways to get Rizzo out.
"He's been able to command certain areas of the zone that he might have had problems with in the past, and he's basically not panicking in those situations," Renteria said. "He's just growing up. He worked very hard in the winter and worked very hard in the spring. He knows what pitchers want to do with him, and all those things come with maturation and growing."
Carrie Muskat is a reporter for MLB.com. She writes a blog, Muskat Ramblings, and you can follow her on Twitter @CarrieMuskat. This story was not subject to the approval of Major League Baseball or its clubs.