Quentin, Kelly have positive rehab games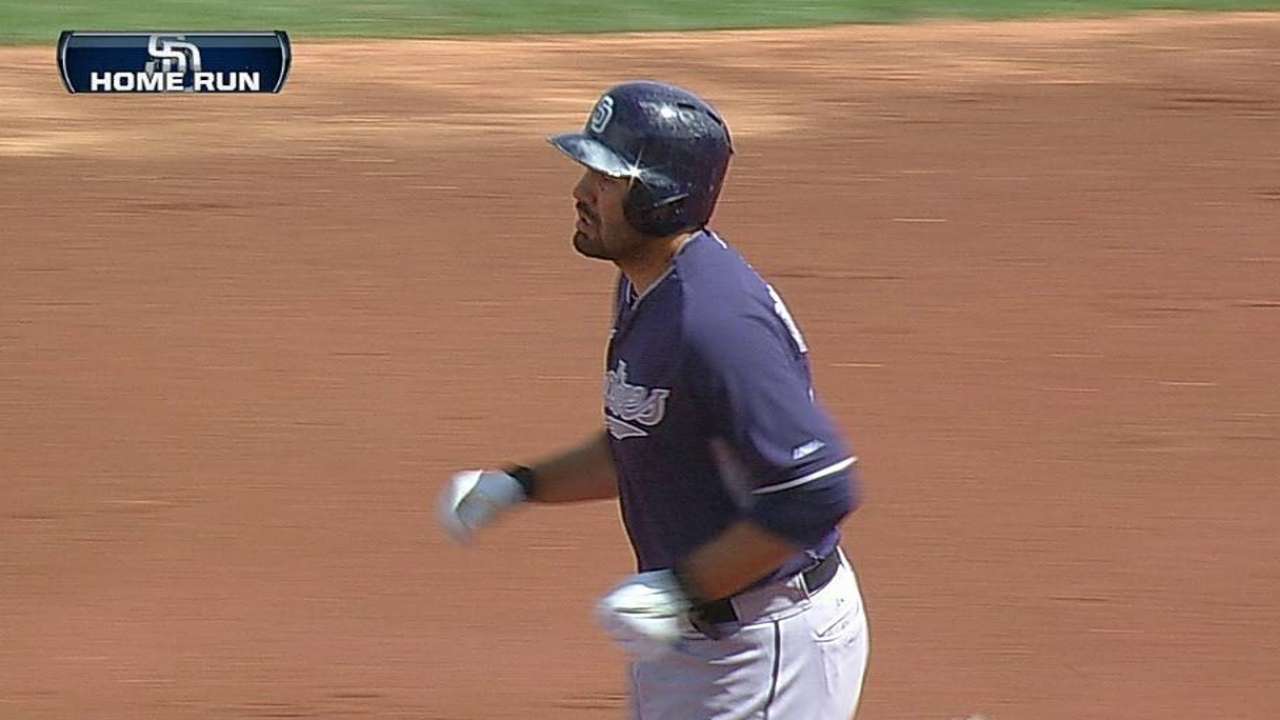 SAN DIEGO -- Two rehabilitating players had successful first games on their comeback trail as outfielder Carlos Quentin and pitcher Casey Kelly played for Class A Advanced Lake Elsinore on Saturday.
Both players were feeling good after the game, according to Padres manager Bud Black. The live game action was Quentin's first since Spring Training. Kelly, who got the start, was on the mound in a game for the first time in over a year.
"Carlos came out of it fine," Black said. "Casey Kelly came out of it fine."
Quentin, who suffered a bone bruise on his left knee in Spring Training, played five innings in left field for the Storm, going 0-for-3 with a strikeout.
Black said Quentin will continue to rehab this week as he rebuilds the stamina and timing required to play in a Major League game. While most players use the four or five weeks of Spring Training to get themselves into game shape, Quentin will need to get that conditioning in the Minors before rejoining the big league club.
"In a situation like this, you play speed-up," Black said of getting Quentin to San Diego.
Kelly, who is recovering from Tommy John surgery, pitched 3 2/3 innings and allowed two runs on six hits with five strikeouts and no walks.
Tim Powers is a contributor to MLB.com. This story was not subject to the approval of Major League Baseball or its clubs.