With no primary shortstop, Gardenhire plays matchups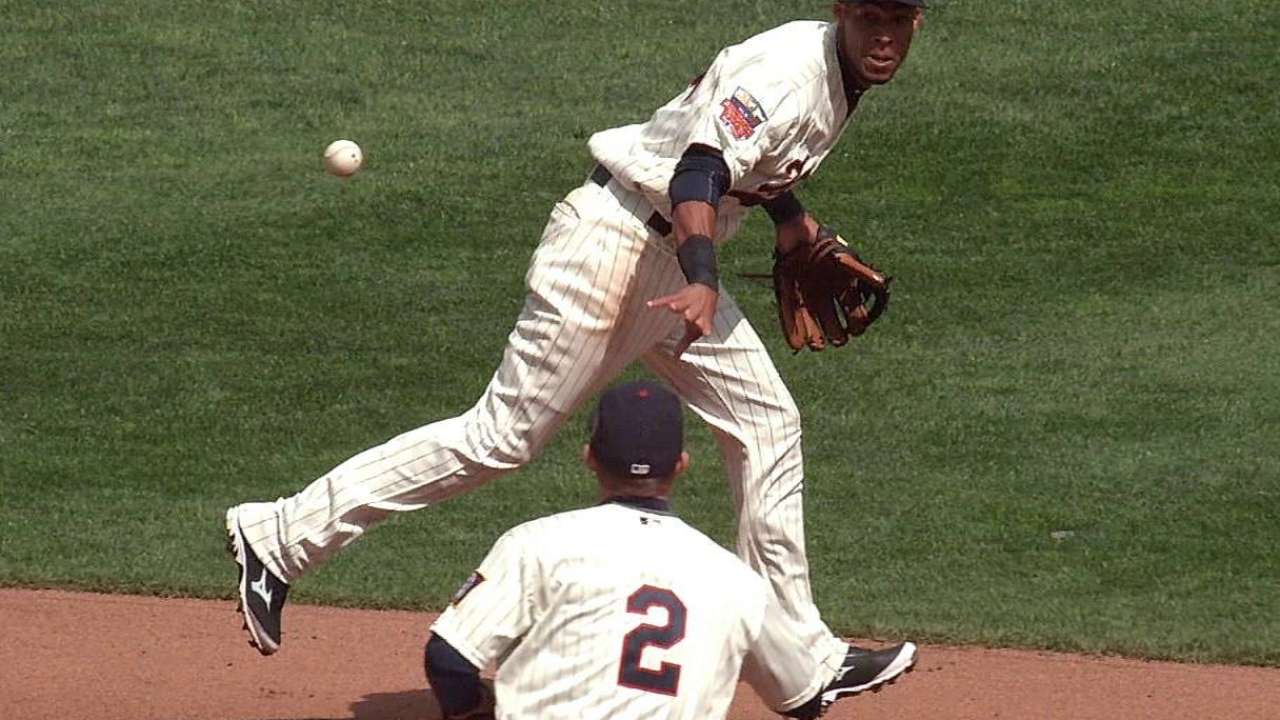 MINNEAPOLIS -- Twins manager Ron Gardenhire said he doesn't have a primary shortstop, as he'll continue to mix and match Pedro Florimon and Eduardo Escobar while also trying to find a chance to start rookie Danny Santana, who was officially called up from Triple-A Rochester on Saturday.
Florimon is the best defensively of the three, but he entered Sunday's game hitting just .121 with a double and a triple in 22 games. But he got the start for the second day in a row on Sunday after Escobar started at shortstop on Friday. Escobar started at third base instead on Sunday, with Trevor Plouffe serving as designated hitter.
"Whoever is out there that day is my shortstop," Gardenhire said. "I have confidence in anybody I put out there."
Florimon picked up a single in Saturday's 6-1 win for his seventh hit of the year and his first since April 19. Gardenhire said he wants to keep giving Florimon chances because of his glove at shortstop. Florimon continues to rank among the game's best defensively at shortstop, according to advanced metrics such as Defensive Runs Saved and Ultimate Zone Rating.
"He's been fighting it a little bit [offensively]," Gardenhire said. "You watch him with that glove and the way he makes it easy out there, and that's why you love him so much. But Esco has been swinging good, and Santana is ready to rock and roll. I can promise you that."
Rhett Bollinger is a reporter for MLB.com. Read his blog, Bollinger Beat, and follow him on Twitter @RhettBollinger. This story was not subject to the approval of Major League Baseball or its clubs.