Marlins going deep early at spacious Marlins Park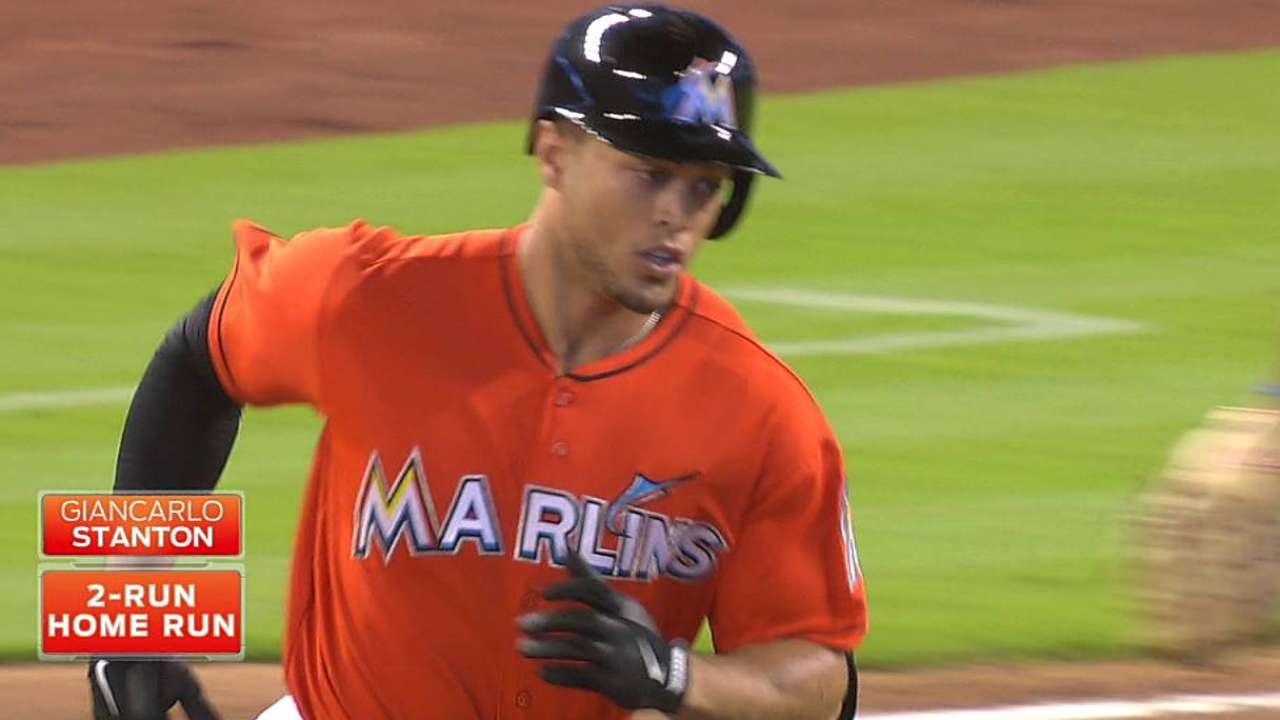 MIAMI -- No one will confuse Marlins Park with the "Homer Dome," the former home of the Minnesota Twins, the Metrodome. But Miami's retractable-roof stadium certainly has been friendly confines for the Marlins in the early part of the season.
Miami tacked on three more homers at home on Sunday in its 5-4 win over the Dodgers.
Giancarlo Stanton belted two, and Christian Yelich delivered one. The Marlins now have 33 home runs total, and 21 have come at Marlins Park.
To put that number in perspective, a year ago, Miami finished with 36 total home runs at Marlins Park. So the club is more than halfway there five weeks into the season.
With a more experienced lineup, the club expected to be more productive at the plate. They thought they'd get more power throughout. So far, it is happening. Stanton has 10 homers on the season, with seven at home.
A year ago, the Marlins had trouble hitting the ball out of any park, as they finished with a league-low 95 home runs.
"The difference between here and the road is we're being more relaxed, I'd say," Stanton said.
Even away, Miami has hit its share of home runs -- 12 in 12 games.
What the club is striving for is more balanced production on the road.
Part of the road struggles, the team says, is players get overly anxious hitting in smaller parks.
"I think that's true, we're trying to catch up with the big numbers on the road and see where it gets you," Stanton said. "Here, you kind of eliminate the thought of that, and think gap to gap."
Stanton notes that because Marlins Park plays big, sometimes visiting hitters get out of their own approaches.
"Maybe some people who come in here think, 'I've got to muscle up to get it out of here,'" the slugger said.
Joe Frisaro is a reporter for MLB.com. He writes a blog, called The Fish Pond. Follow him on Twitter Share This