Ellis reports Kershaw ready to go after bullpen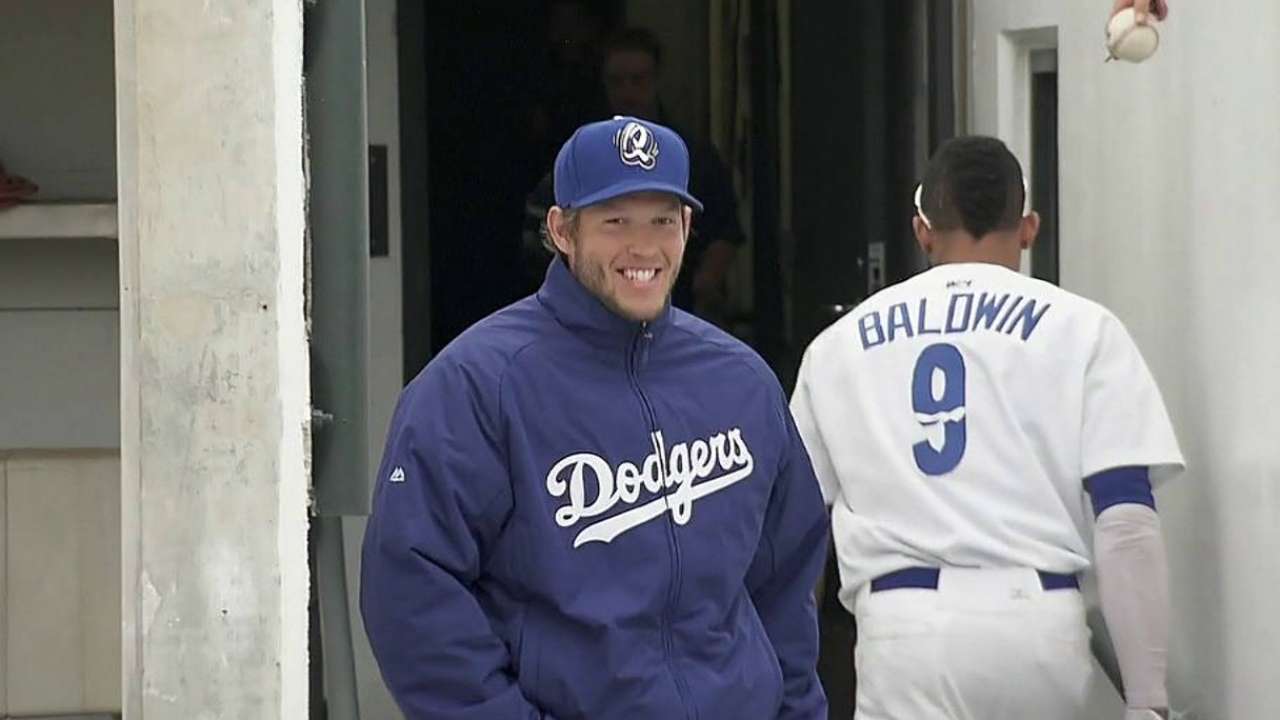 MIAMI -- Clayton Kershaw returns Tuesday in Washington from six weeks on the sidelines and A.J. Ellis, who probably knows the two-time Cy Young Award winner best, said he's ready.
"I think he has peace of mind that he's healthy," said Ellis, who reported significant improvement in his surgically repaired left knee.
Despite the surgery, Ellis caught Kershaw's bullpen session in Miami on Friday.
"That was his sharpest bullpen session of the year," Ellis said. "He was locked in. He seems ready to me. But I thought that two weeks ago when I caught him in the simulated game."
Kershaw has made two Minor League rehab starts since, one for Class A Rancho Cucamonga and a second on Wednesday at Double-A Chattanooga.
Kershaw, who strained a teres major muscle in his upper back beating Arizona on Opening Night in Australia, came out of his bullpen session saying he's fine and ready to go.
Ken Gurnick is a reporter for MLB.com. This story was not subject to the approval of Major League Baseball or its clubs.