Maddon pleased with Jennings' power display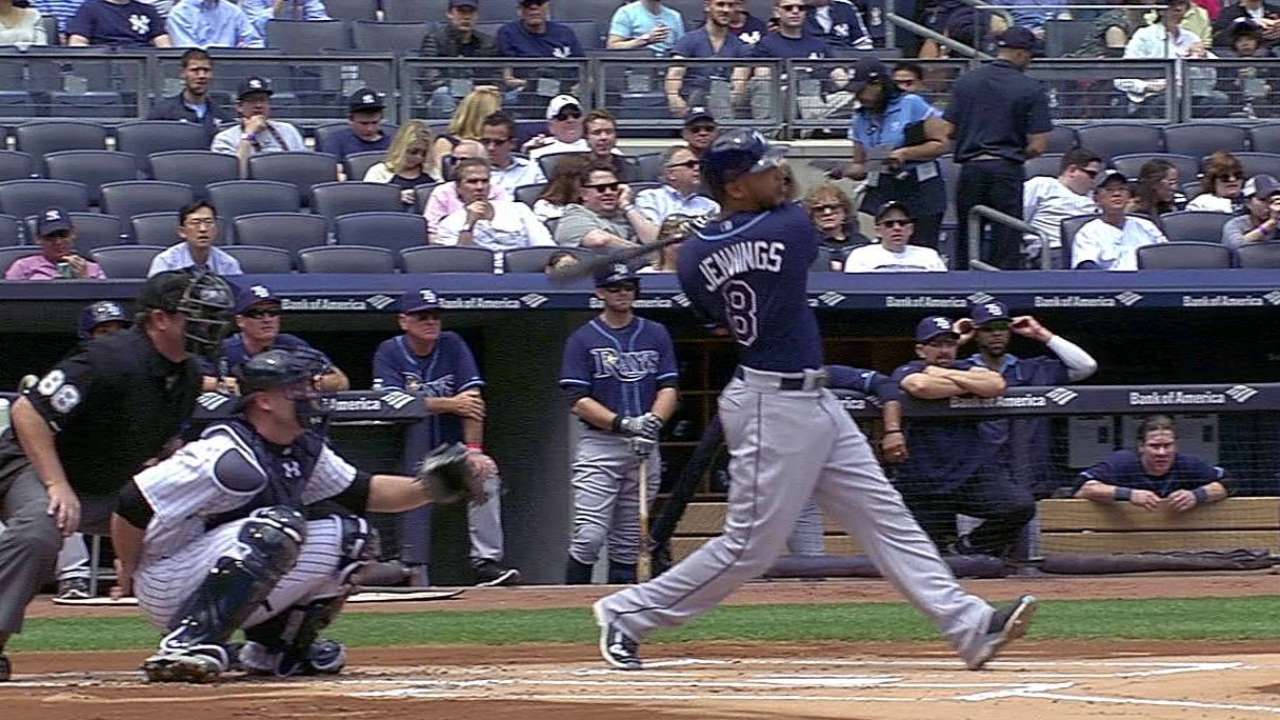 NEW YORK -- Desmond Jennings entered Sunday's game against the Yankees riding a streak of three consecutive games in which he had homered.
Rays manager Joe Maddon is not surprised by Jennings' success.
"He's got big power," Maddon said. "And of course, in [Yankee Stadium], a lot of guys are rewarded by hitting the ball to [right field]."
Maddon was asked specifically what Jennings has been doing to allow his power to come through.
"I think he's working quality at-bats," Maddon said. "Every at-bat, he's into it, accepting his walks, not expanding his strike zone and just keeps getting better."
Maddon said that watching Jennings play right now "is really a pleasure."
"It's a real treat watching him," Maddon said. "This is kind of what we thought he could look like."
Bill Chastain is a reporter for MLB.com. This story was not subject to the approval of Major League Baseball or its clubs.