Archer content to work at The Trop on off-day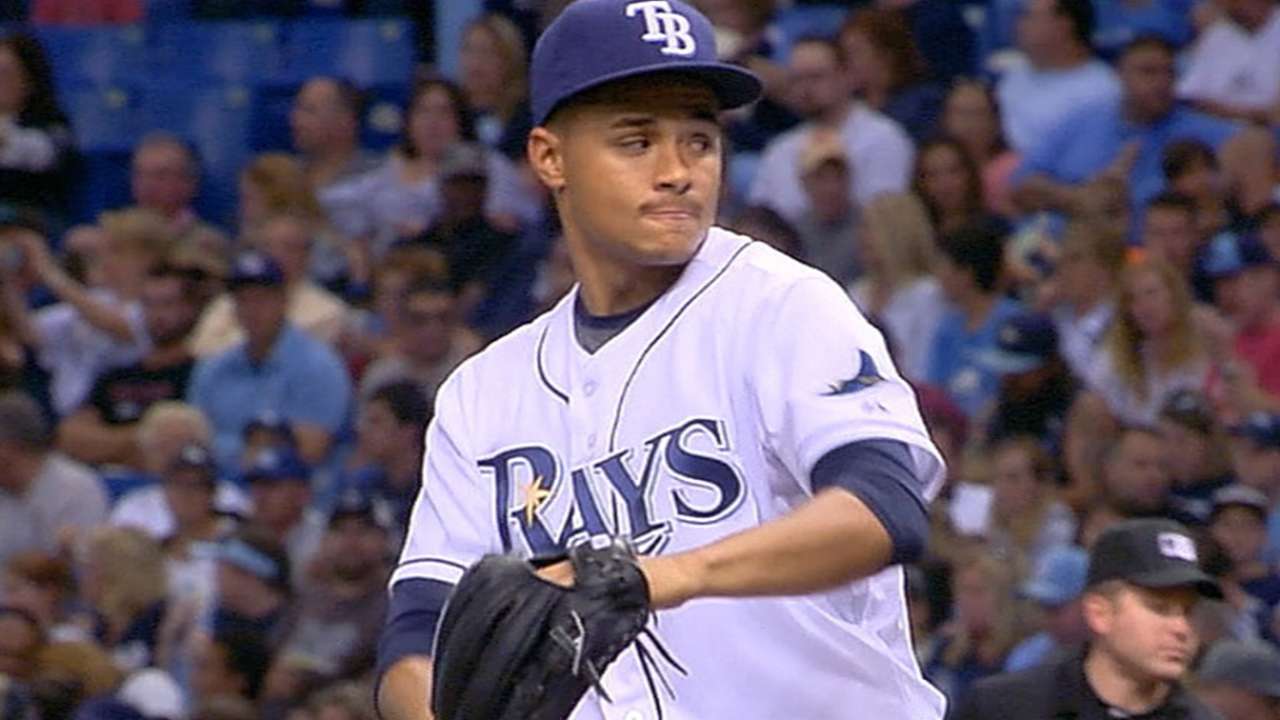 NEW YORK -- Chris Archer will start for the Rays on Tuesday night at Tropicana Field against the Orioles as the team begins a six-game homestand that also includes three games against the Indians.
Archer is a creature of habit and craves routine, so he was asked how he will approach Monday, which is an off-day prior to his next start.
"There won't be a game, but I'll still go to The Trop and do my normal routine," Archer said. "It helps because we have a couple of guys doing rehab, so at least a trainer is there. I don't like to bother them always to come in, because they need their day with their family for themselves."
Archer noted that he can go solo where getting his work in is concerned.
"I can throw against the wall and get the same thing accomplished," Archer said. "I've done that several times, too. So tomorrow, if we don't have a catcher, I'll just throw against the wall."
Archer said he doesn't have to "physically see the result."
"I have a pretty good imagination when it comes to baseball and visualizing myself," Archer said. "So just make sure my delivery is intact. That's the key. So I'll throw against the wall or throw to a catcher [Monday] at The Trop."
Bill Chastain is a reporter for MLB.com. This story was not subject to the approval of Major League Baseball or its clubs.