Lagares grabbing hold of center-field job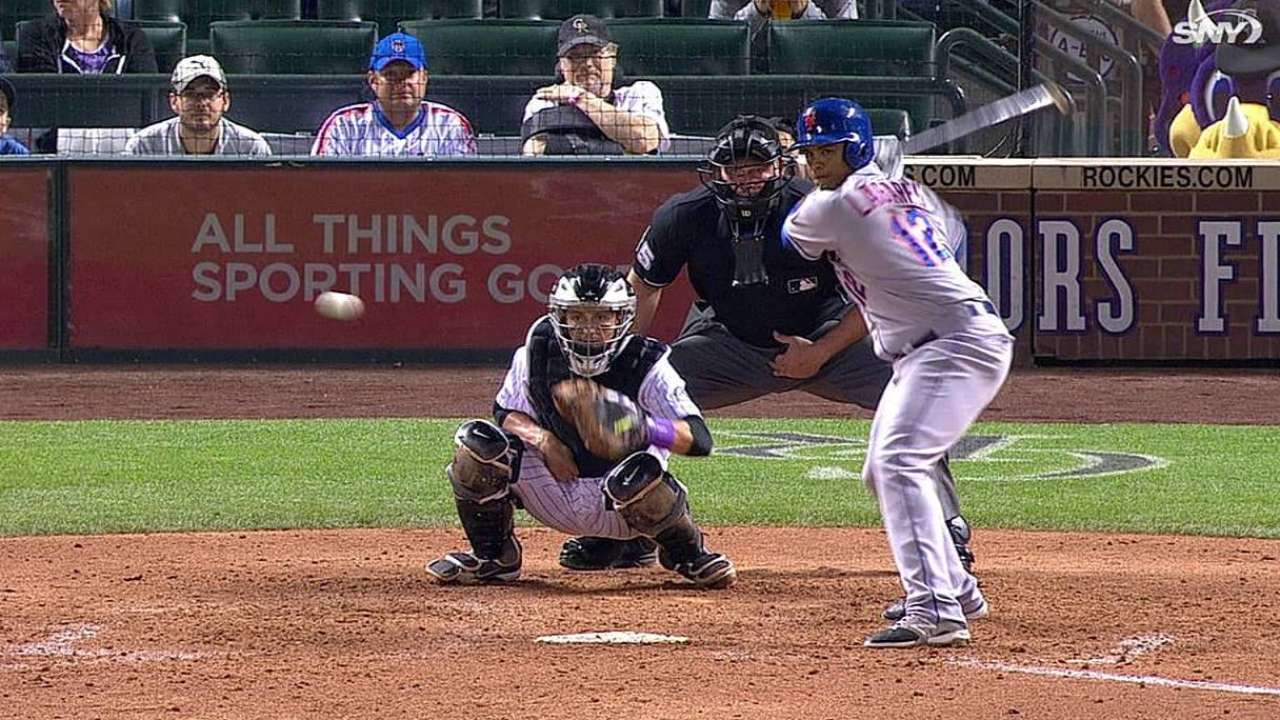 DENVER -- Center fielder Juan Lagares made his third straight start Saturday since coming off the disabled list. And manager Terry Collins said Lagares, who went 4-for-9 with three doubles in the first two games of the series against the Rockies, will be in the lineup every day as opposed to being in an outfield rotation.
"He's going to be out there the majority of the time," Collins said. "He's got to be. He's showing he's the future and he's getting better at it. When he starts hitting .195, we'll have to look and get him out of there. But right now, he's getting on base, he's doing all the things you want. People don't score on him when he's got the baseball in his hands. He right now would be our everyday guy."
Collins said he would "try" to get Eric Young Jr. in the lineup Sunday. Young didn't start Saturday for the third straight day since Lagares returned from a right hamstring injury. In trying to keep Lagares from reinjuring the hamstring, Collins said he would get occasional days off.
"Even though it hasn't been necessarily a pulled muscle," Collins said, "we're probably going to give him a day off here and there."
Jack Etkin is a contributor to MLB.com. This story was not subject to the approval of Major League Baseball or its clubs.