Struggling Avilan not seeing time in tight games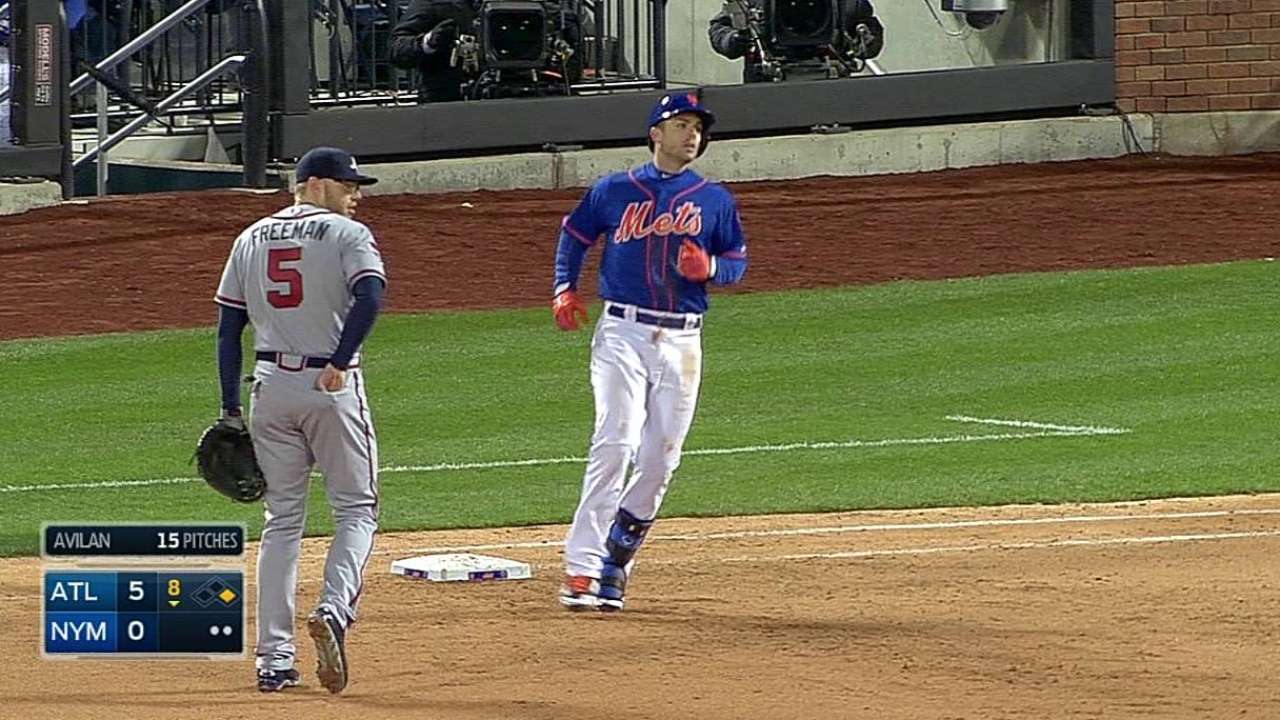 ATLANTA -- When Eric O'Flaherty suffered a season-ending elbow injury six weeks into last season, left-handed reliever Luis Avilan stepped up and capably served as a reliable setup man. But as the past couple weeks have elapsed, the Braves have been hesitant to place Avilan in high-leverage situations.
With the Marlins set to send at least two left-handed hitters to the plate in the seventh inning of a tied game on Thursday night, the Braves opted to go with rookie southpaw Ian Thomas instead of Avilan. Thomas, who is two years removed from beginning a fourth consecutive season in an independent league, also got the call to begin Friday night's seventh inning with the Braves trailing the Giants by one run.
Thomas suffered a tough-luck loss after he surrendered two soft singles on Thursday. He was fortunate to escape more damage on Friday, when he walked two of the three batters he faced and then saw Anthony Varvaro end the scoring threat by striking out both of the batters he faced.
Given that Thomas had surrendered just one run and five hits in only eight previous career appearances, the Braves were hopeful that he could deliver in high-leverage situations. But his placement in those situations was more an indication of the fact that the Braves are not nearly as confident in Avilan as they were last year, when the lefty posted a 1.52 ERA and limited opponents to a .259 on-base percentage in 75 appearances.
The 7.04 ERA Avilan has posted through this year's first 13 appearances is misleading given that five of the six earned runs he has surrendered were tallied as he blew a four-run eighth-inning lead during an April 14 win in Philadelphia. But the fact that he has surrendered a hit or issued a walk in nine of his past 10 appearances is a pretty good indication that he has not been who he was last year, when he completed 35 of his 75 appearances without allowing a batter to reach with either a hit or a walk.
"I started slow last year too," Avilan said. "I need time to work on my pitches and my confidence."
According to Fangraphs.com's PITCH f/x data, opponents have swung at 22.7 percent of Avilan's pitches outside the strike zone, as opposed to 30 percent last year. The overall swing percentage has dropped from 46.7 percent to 43.8 percent.
The difference in these margins seems to indicate hitters are proving much more patient against Avilan than they had in the past. As Avilan has been falling behind more frequently, he has had fewer opportunities to use his offspeed pitches. His changeup has been virtually non-existent and his curveball percentage has dropped from 13.8 percent to 11.8 percent.
"I'm not locating my pitches like I want to," Avilan said. "I have had like two bad outings. I'm sure I will start pitching well again."
Mark Bowman is a reporter for MLB.com. Joe Morgan is an associate reporter for MLB.com. This story was not subject to the approval of Major League Baseball or its clubs.