Schumaker activated from disabled list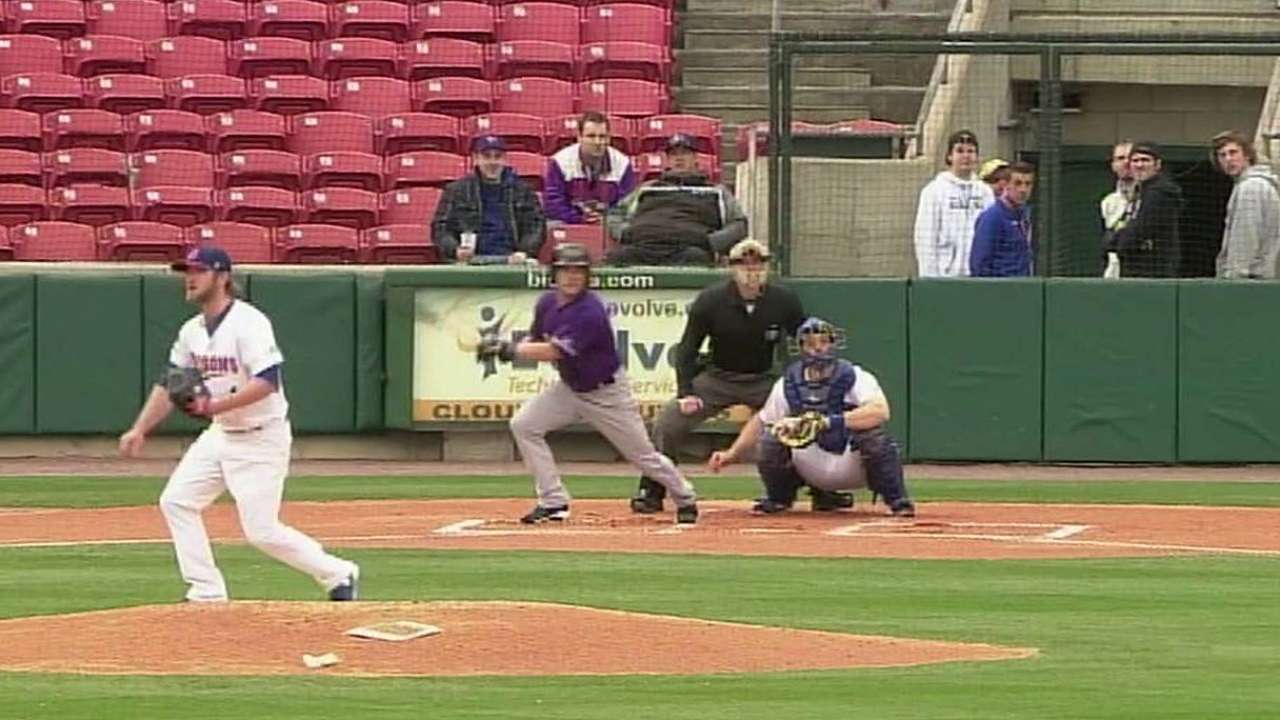 CINCINNATI -- Reds utilityman Skip Schumaker, sidelined since late in Spring Training with a dislocated left shoulder, was activated from the 15-day disabled list on Saturday.
Cincinnati's versatile infielder/outfielder had been on a Minor League rehab assignment with Triple-A Louisville since Monday. He was injured during a March 21 game while attempting to make a diving catch in the outfield.
"I think I'm ready for it," Schumaker said. "I haven't tested it [by diving for a ball] yet, but we'll see what happens. I'm not as worried about it as I was a few weeks ago."
Schumaker signed a two-year, $5 million contract as a free agent during the offseason to be a backup outfielder and second baseman.
"It was tougher, being a new guy," Schumaker said. "You want to make a good impression on the guys, the management. To have it happen that late in Spring Training was pretty frustrating."
The Reds made room for Schumaker on the 25-man roster by designating outfielder Roger Bernadina for assignment. Bernadina, 29, was batting .143 (4-for-28) and was 1-for-11 as a pinch-hitter.
"I haven't really gotten into a groove," Bernadina said. "I was a little surprised, but I understand. I knew Skip was coming back. We'll wait a couple days and see what happens from there."
Andy Call is a contributor to MLB.com. This story was not subject to the approval of Major League Baseball or its clubs.