Ross, Perez work on hitting to prep for Colorado trip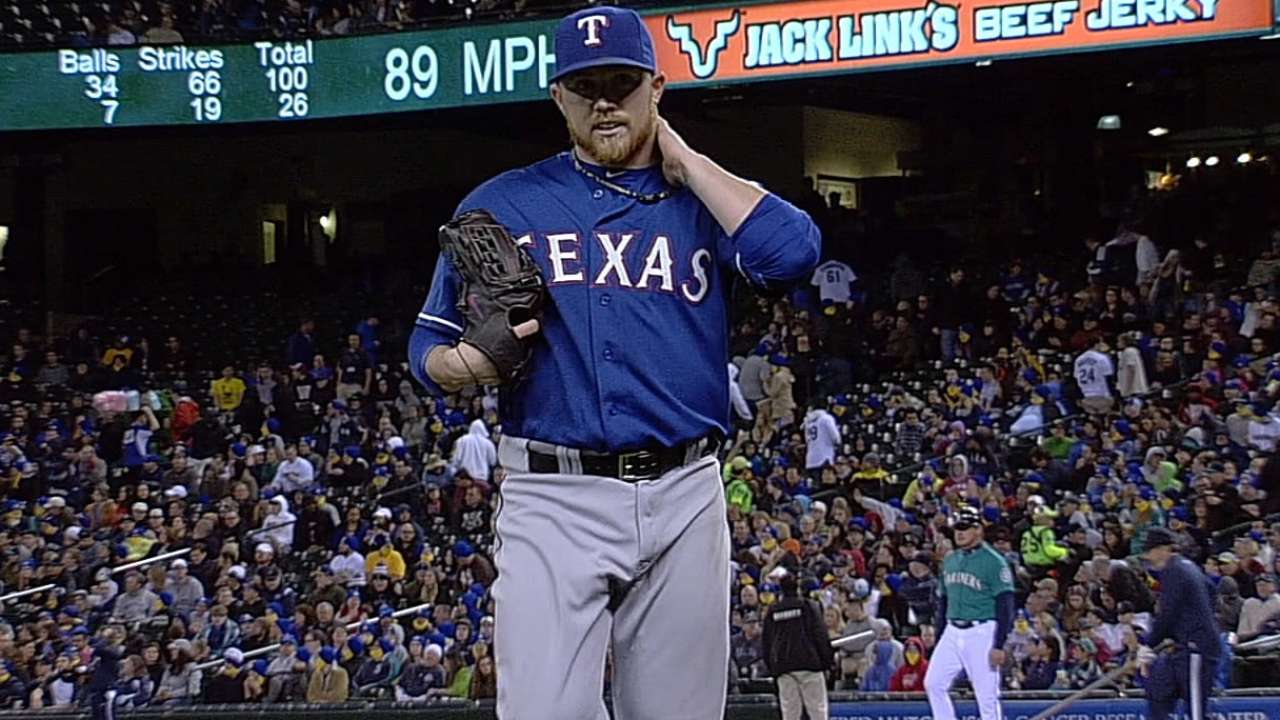 ANAHEIM -- Rangers pitchers had another early round of batting practice on Saturday in preparation for facing the Rockies in Coors Field on Monday and Tuesday. There will be no designated hitter in the Interleague series at the National League ballpark.
The two starters are the ones who really need to be ready. The Rangers aligned their rotation so that Martin Perez and Robbie Ross Jr. would start those games, so they were out there on Saturday taking their cuts off of Greg Maddux.
"Greg is nasty ... he's still got it," Ross said.
Perez is 0-for-5 with four strikeouts in two games pitched in National League parks. Ross is 0-for-2. Manager Ron Washington just wants them to be able to get down a bunt, but he is hoping they can "slash" if necessary.
"That's what I was concentrating on," Perez said.
The slash play is where the batter turns to bunt, but then swings away. It is used to combat hard-charging first and third basemen. Washington admitted he's not sure his young pitchers understand the concept, but he still wants them working on it.
"It is hard, because they don't swing the bat very much, but you never know when a situation will come up where they need to slash," Washington said. "They may swing and miss, but they may swing and make contact, and open up a big inning."
T.R. Sullivan is a reporter for MLB.com. Read his blog, Postcards from Elysian Fields, and follow him on Twitter @Sullivan_Ranger. This story was not subject to the approval of Major League Baseball or its clubs.