Gomes placed on paternity list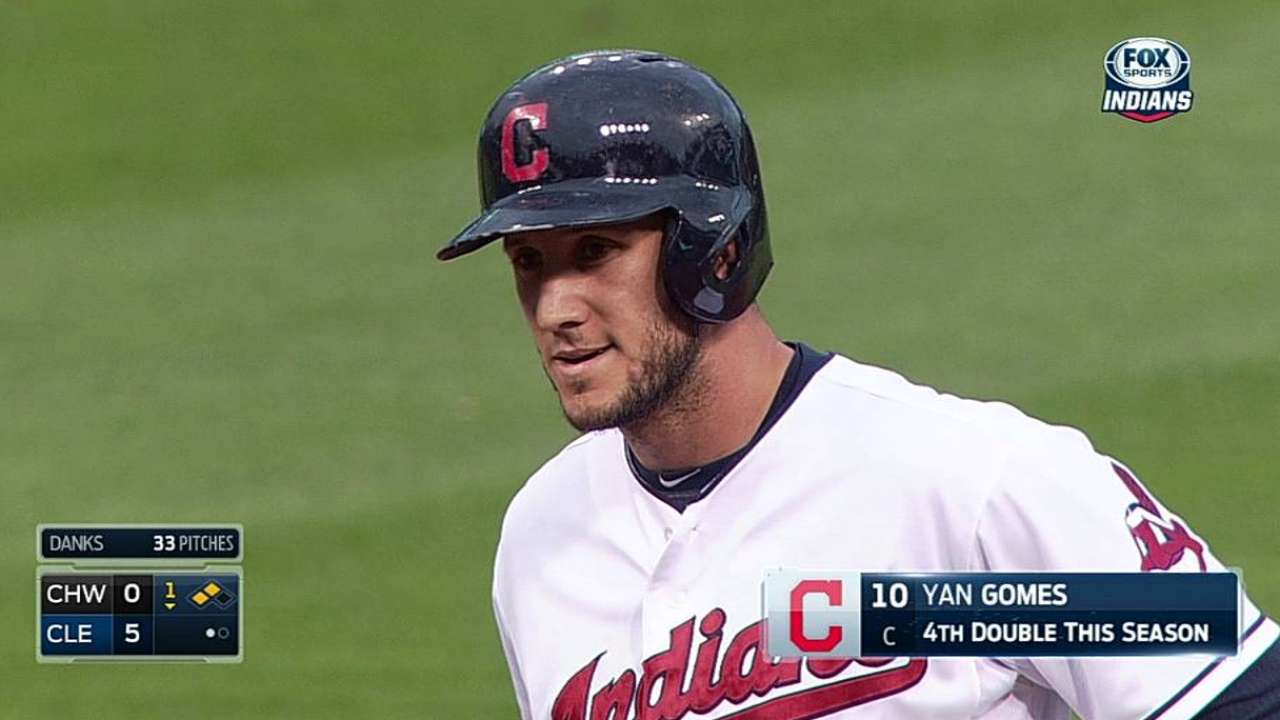 CLEVELAND -- Yan Gomes couldn't wait to get out of the Indians' clubhouse Friday night, for one of the very best reasons.
Gomes and his wife, Jenna, welcomed daughter Brooklyn Mae on Saturday, and the Indians placed him on the paternity list.
Gomes texted the news to manager Terry Francona, who didn't know when he would have his regular catcher back.
"When you have a baby, the first, I don't think he went to bed last night," Francona said. "He's got his hands full for a couple days."
In any event, Gomes' absence will most likely be of the short-term variety. A player can stay on the paternity list for a maximum of three days, which would have Gomes back in the clubhouse before the end of the current seven-game homestand.
Carlos Santana moved behind the plate to take Gomes' spot Saturday.
To fill Gomes' position on the roster, the Indians purchased the contract of George Kottaras from Triple-A Columbus. Kottaras signed with the Tribe after spending Spring Training with the Cubs. He has played in nine games in Columbus.
"We kind of told George, most likely, he's here temporarily," Francona said. "But things change, which we all know."
Stephen Ellsesser is a contributor to MLB.com. This story was not subject to the approval of Major League Baseball or its clubs.