Back in 'pen, Lyons could start for Cards Tuesday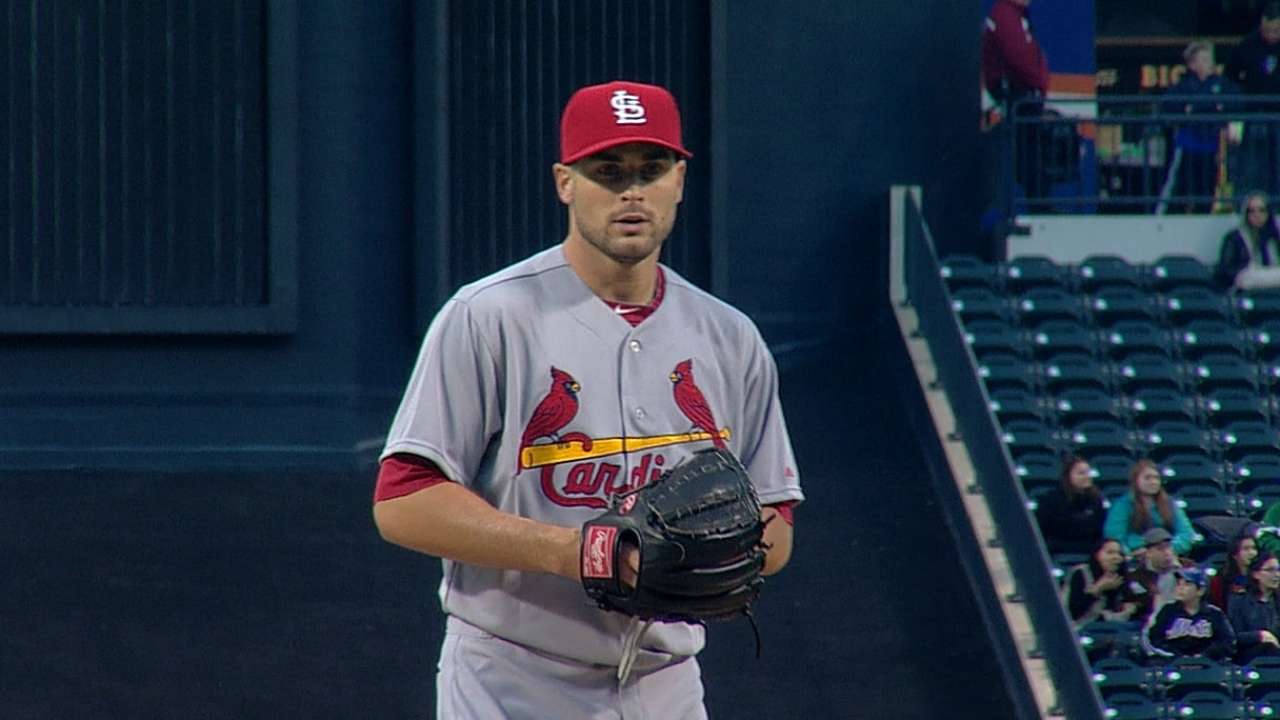 CHICAGO -- Tyler Lyons has shown his value this season through his versatility as a swingman of sorts. The left-hander made a pair of starts last week to help a starting rotation depleted by injuries, going six innings both times while allowing six earned runs over the two starts.
He has since shifted back to the bullpen, where he's surrendered one run in two outings covering three innings. The second outing came in Friday's 6-5 loss to the Cubs, in which he needed just nine pitches to toss a perfect seventh inning.
Mike Matheny said he is "leaning toward" slotting Lyons back in the rotation for a start on Tuesday in Atlanta, though Lyons' ability as a reliever was not lost on the Cardinals manager.
"We've talked about that in the past, especially when you have a lefty with above-average breaking stuff with the curveball and the slider, naturally that would lend itself to being able to be an impact piece of the bullpen," Matheny said. "But right now, we still like what he's doing as a starter, especially when you start looking at the depth that we need and having someone ready in case someone went down, just like we had here with Joe [Kelly]."
If and when Kelly (left hamstring strain) and Jaime Garcia (left shoulder inflammation) return to the rotation, Lyons might again move to the bullpen. As Matheny noted, Lyons' situation isn't unique for a young pitcher.
"I know Tyler, just like about half a dozen of these guys out there in the bullpen, all want to start," Matheny said. "So we'll keep trying to give them the best opportunity to do that, but figure out how they can help us in the meanwhile."
Joe Popely is an associate reporter for MLB.com. This story was not subject to the approval of Major League Baseball or its clubs.