Garcia, Motte set for Double-A rehab stints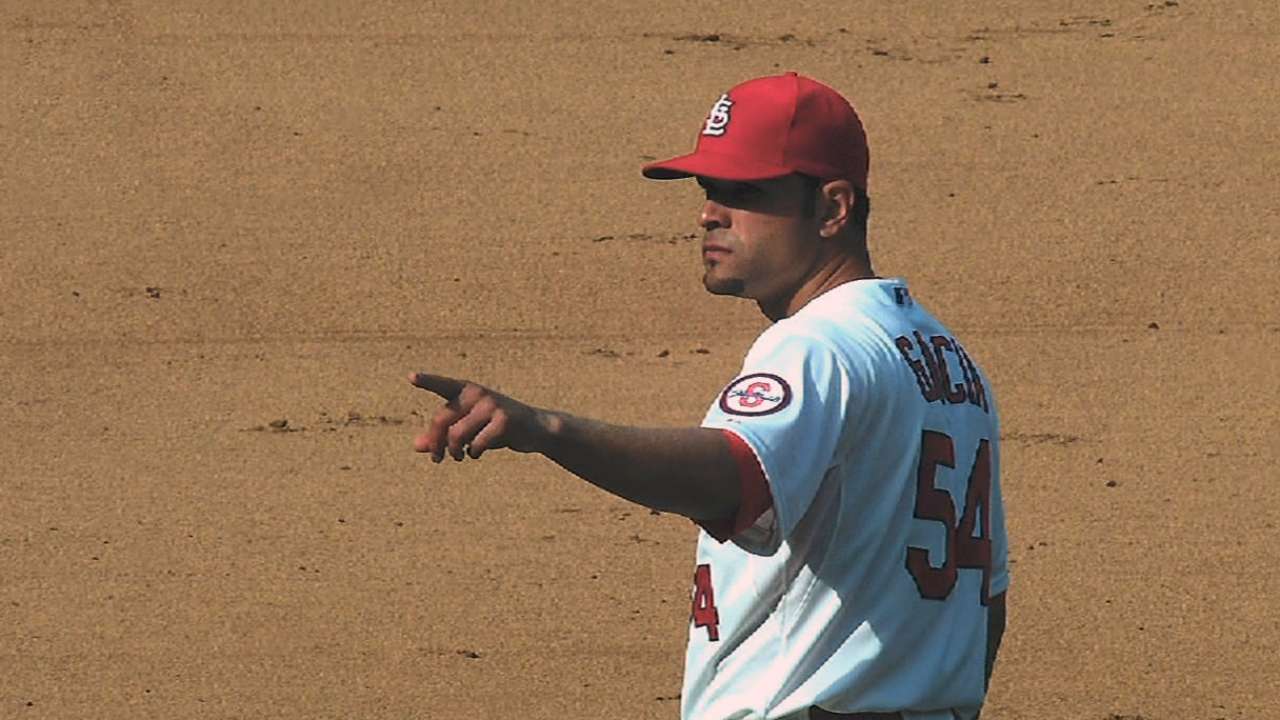 CHICAGO -- Jaime Garcia and Jason Motte have both joined the Springfield Cardinals (Double-A) for a rehab assignment this week, with Garcia scheduled to make his first rehab start Sunday afternoon.
Garcia, who threw two scoreless innings in an extended spring game on April 19, is recovering from left shoulder inflammation. Motte threw a scoreless inning in the same game and is continuing his rehab from Tommy John surgery.
The Cardinals pitching staff has performed well while missing Motte, Garcia and Joe Kelly, who is recovering from a left hamstring strain. St. Louis' 2.99 team ERA entering Saturday's game ranked third in the National League.
"I think any time we can get any of our guys back, you start looking at it, Joe Kelly's starting to play some more extended catch and feeling better with some different tests he's doing, and Jason and Jaime both are big parts of this club," Cardinals manager Mike Matheny said. "We get them healthy, it just makes us better as a whole."
Joe Popely is an associate reporter for MLB.com. This story was not subject to the approval of Major League Baseball or its clubs.