Santana called up to replace Pelfrey on active roster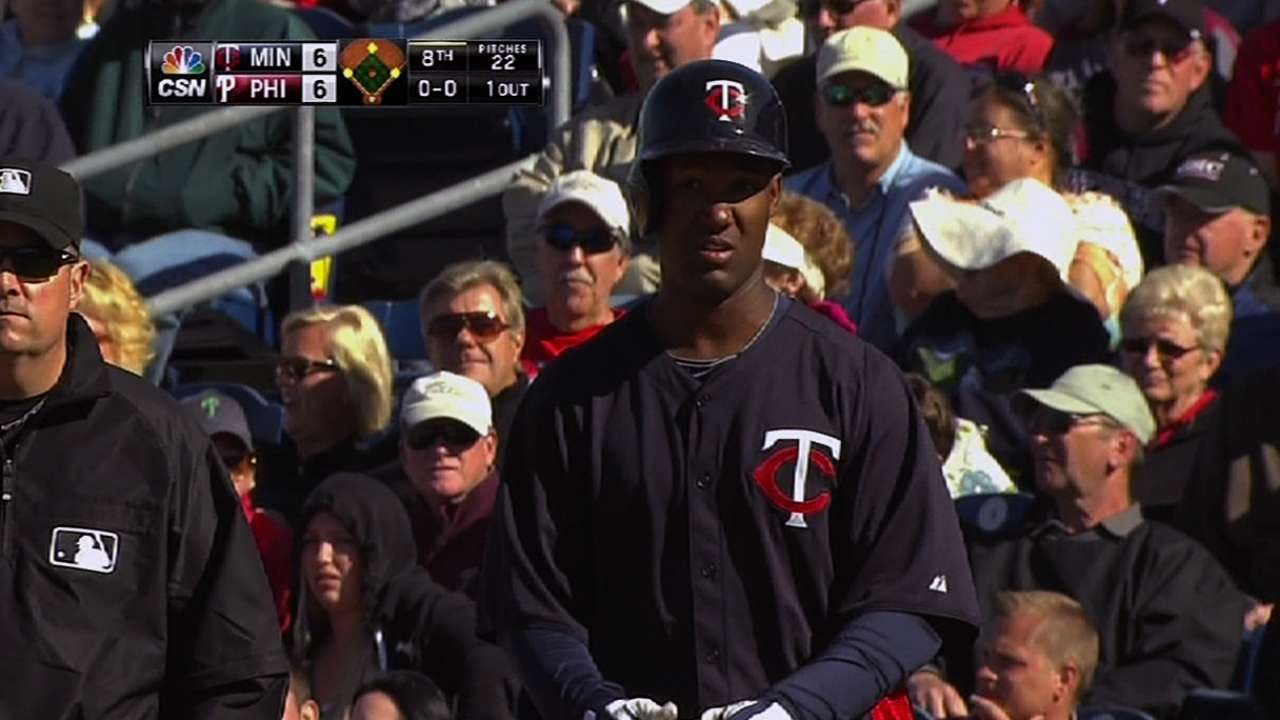 MINNEAPOLIS -- The Twins made it official on Saturday, as they placed right-hander Mike Pelfrey on the 15-day disabled list with a left groin strain and recalled shortstop Danny Santana from Triple-A Rochester.
Santana joined the Twins on Saturday, but he wasn't in the starting lineup. Twins manager Ron Gardenhire said he plans to use Santana in a variety of roles, including the outfield, with Santana getting work there during batting practice before Saturday's game.
"We'll use him in the infield, outfield, whatever," Gardenhire said. "We just needed a body, and he was on the roster. We liked him in Spring Training. He can run. He can play the outfield, so he's going to take some fly balls in the outfield. So we'll find ways to get him in there."
Santana, ranked as the club's No. 10 prospect by MLB.com, was hitting .268/.311/.381 with seven doubles and four stolen bases in 24 games at Rochester. Santana said he found out the news he'd be called up from Rochester manager Gene Glynn while taking batting practice on Friday, and he arrived in the Twin Cities at around 1 a.m.
"I was on the field taking batting practice and Geno told me, 'You are going to the big leagues,' and I was so happy," Santana said. "It's nice. I'm very excited to be here."
Pelfrey, meanwhile, will be replaced in the rotation by right-hander Samuel Deduno, who will start Tuesday in Cleveland. Pelfrey said he injured his groin during the first inning of the first game of Thursday's doubleheader against the Dodgers. He said he'll let his groin rest for a few days before going out on a rehab assignment, and he maintained that his arm is healthy despite his 7.99 ERA in five starts.
"I wasn't throwing the ball as well as I'd like, so maybe this is a blessing in disguise," Pelfrey said. "It'll be a chance to decompress and get this thing right."
Rhett Bollinger is a reporter for MLB.com. Read his blog, Bollinger Beat, and follow him on Twitter @RhettBollinger. This story was not subject to the approval of Major League Baseball or its clubs.