Red Sox shuffle outfield for middle game with A's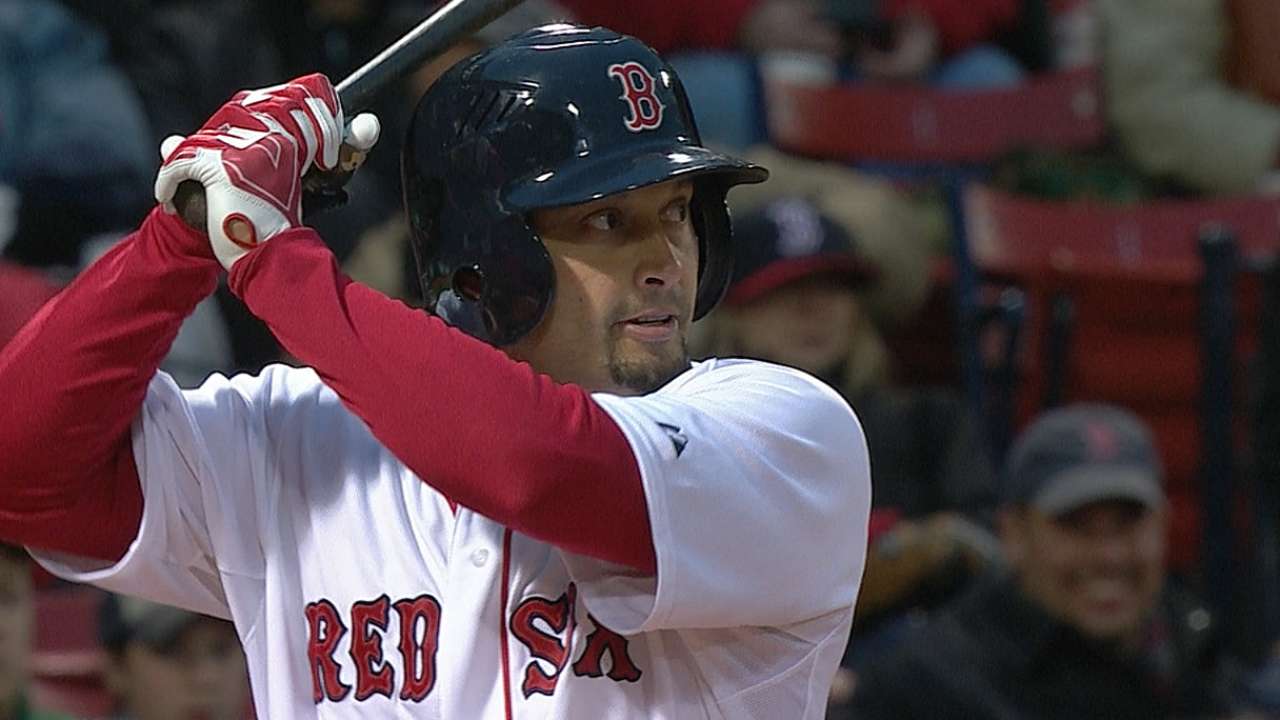 BOSTON -- After playing three games in two days, including both ends of Thursday's doubleheader against the Rays and Friday's series opener against the Athletics, right fielder Shane Victorino was not in the starting lineup for Saturday afternoon's game against Oakland at Fenway Park.
Victorino was hampered in Spring Training, as he recovered from the Sox's extended World Series season and some nagging injuries along with right thumb surgery in December. He started the season on the disabled list with a right hamstring injury sustained in the Sox' final Spring Training game, before being activated April 24.
In seven games since returning, Victorino is batting .290 (9-for-31) with five doubles, three runs scored, three RBIs, three walks, and nine strikeouts.
Against the Rays on Tuesday, he went 4-for-4, the most hits he's recorded in a game since going 4-for-5 on June 21, 2013, at Detroit. It was Victorino's 14th career game with four or more hits -- and the second time he's done it with Boston.
"Three games in two days, and still looking at the shortened Spring Training, the number of games missed coming out of the start of the season," said manager John Farrell. "So he's available for defense or pinch-hit duty ... and will be back on the field [on Sunday]."
With Victorino out of the lineup, Farrell moved Jackie Bradley Jr. from center to right, with Grady Sizemore in center and Jonny Gomes in left.
Sizemore had played only center field before this year over his nine-season career. He has played 11 games in left field and three in right so far this season. This will be his 10th game in center this year. Bradley will be going back to right for the first time since April 9 against Texas.
With left-hander Jon Lester starting, and the A's with just one left-handed batter -- Josh Reddick -- along with four switch-hitters, the Red Sox outfield alignment had more to do with Fenway's spacious right field and Bradley's arm than it did with Oakland's lineup.
"We've had the alignment to be the opposite in previous games," Farrell said. "The arm strength of Jackie in right field is a factor in that. And still, [we] feel like right field might be the most important position in this ballpark. So his range lends to that."
Maureen Mullen is a contributor to MLB.com. This story was not subject to the approval of Major League Baseball or its clubs.