Lagares providing spark atop Mets lineup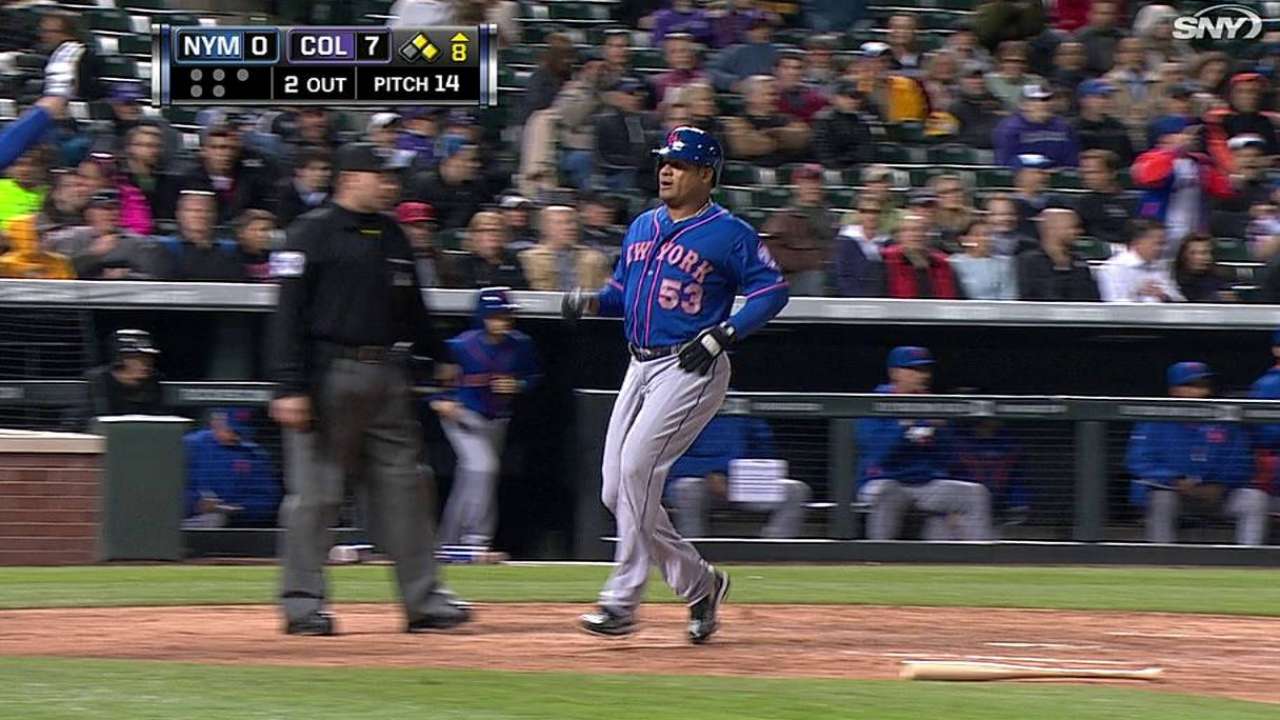 DENVER -- Juan Lagares doubled to lead off the game Friday for the second night in a row since returning from two weeks on the disabled list with a pulled right hamstring. It was his third double in his first five at-bats back with the Mets.
"I've been waiting for that for two weeks," Lagares said of his return Thursday night, when he went 2-for-4 in the leadoff spot. "It's great to go back. I feel good."
Friday marked just the fourth time this season the Mets have had a leadoff hitter in the lineup not named Eric Young Jr.
"We're still trying to teach him to be a Major League player, a real good Major League player -- the kind of player that he can become," manager Terry Collins said of Lagares' immediate success at the top of the order.
Collins has shown confidence using Lagares as the leadoff hitter, despite the added responsibility that comes with that role, and the manager said it can help the 25-year-old form good habits in his sophomore season. He brought a .327 (18-for-55) average into Friday's game, the only Mets batter to eclipse .300.
"You got to work really hard to be a leadoff hitter," Collins said. "You got to make the pitcher work, you got to see some pitches, you got to fight off some stuff so the rest of those guys in the middle of the lineup know what to expect when they get up there."
Young has had a slow start to his season, hitting .215 with a .321 on-base percentage at the top of the order, but he leads the team with 12 steals and 20 runs heading into play Friday.
"Right now I don't see anybody else that we have that fits that mold," Collins said of Lagares leading off. "He's going to have to do it right now."
Owen Perkins is a contributor to MLB.com. This story was not subject to the approval of Major League Baseball or its clubs.