Sale on path to return, but Sox being cautious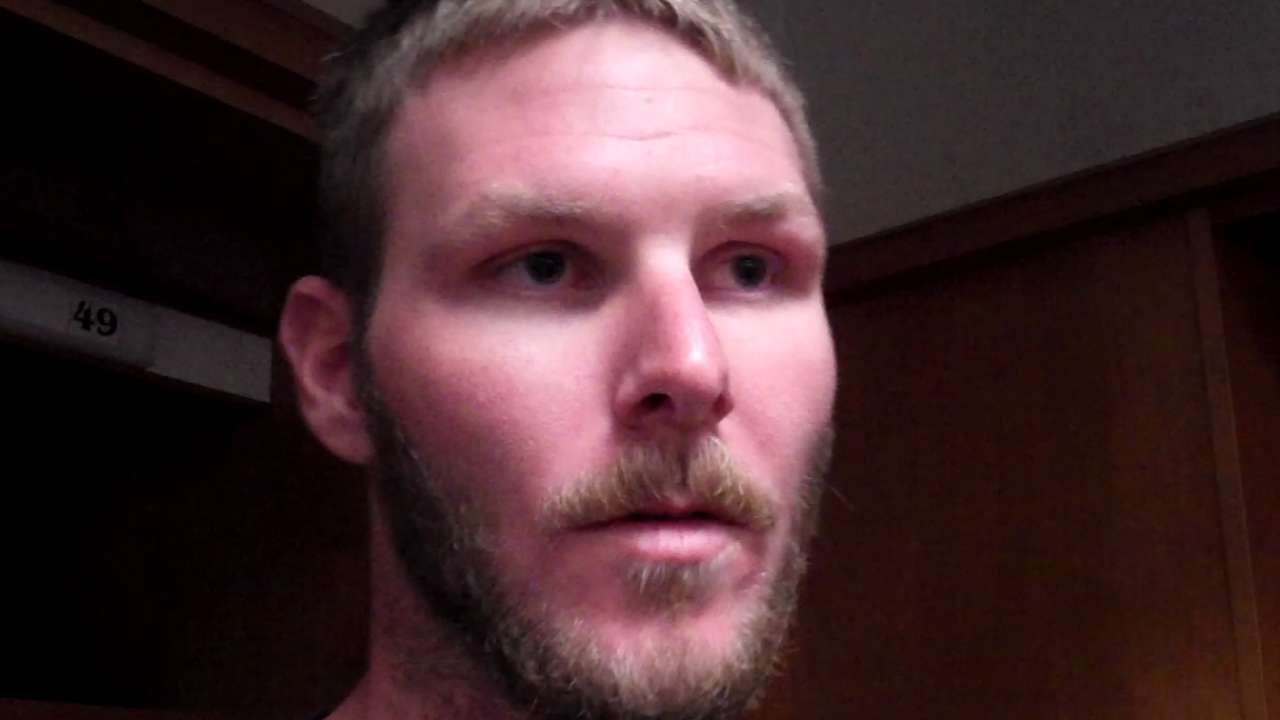 CLEVELAND -- Chris Sale played long toss on Friday before the series opener against the Indians at Progressive Field, and he is on target to throw a light bullpen session on Monday.
But there's no timetable for the left-handed ace's return. Sale was placed on the 15-day disabled list retroactive to April 18 with a flexor muscle strain in his left arm and is eligible to return from the DL this weekend.
The slow and steady path the Sox followed during Sale's recovery should not be taken as a red flag that something more serious is wrong, according to manager Robin Ventura.
"No. I think he's fine," said Ventura of Sale. "Time is going to be the major thing for him. As far as him being out for the year or anything like that, I have no doubt that's not going to happen.
"I don't know if it's bouncing back. But you're cautious about it, because he's cautious about it. He knows how he feels, and it's probably a couple days behind of what's happened the previous two times of him going through the same thing.
"If it was two weeks more, there would be more concerns," Ventura said. "But a couple more days here and there, and you're erring on the side of caution. You're allowing him a couple more days to do that."
Sale, who has a 3-0 record, a 2.30 ERA and 29 strikeouts over 27 1/3 innings, has chosen to reserve comment on the situation until he's throwing off the mound. As Ventura mentioned, he's gone through the soreness-related shutdowns before, with a similar problem in '12 temporarily moving him to the bullpen, so the White Sox are taking their cues, on some level, from their pitcher.
"He knows what it feels like, so he goes and throws and he knows what he's been through before. It's more of his comfort level of pushing it at that point," Ventura said. "I don't see any kind of a difference in him as far as body language or anything like that. He throws and he can tell what it feels like. He feels it's getting better, but in not pushing it once we are at this point, you are just making sure he's feeling really good once he goes back out there."
Scott Merkin is a reporter for MLB.com. Read his blog, Merk's Works, and follow him on Twitter @scottmerkin. This story was not subject to the approval of Major League Baseball or its clubs.