Marlins respond to stealing signs speculation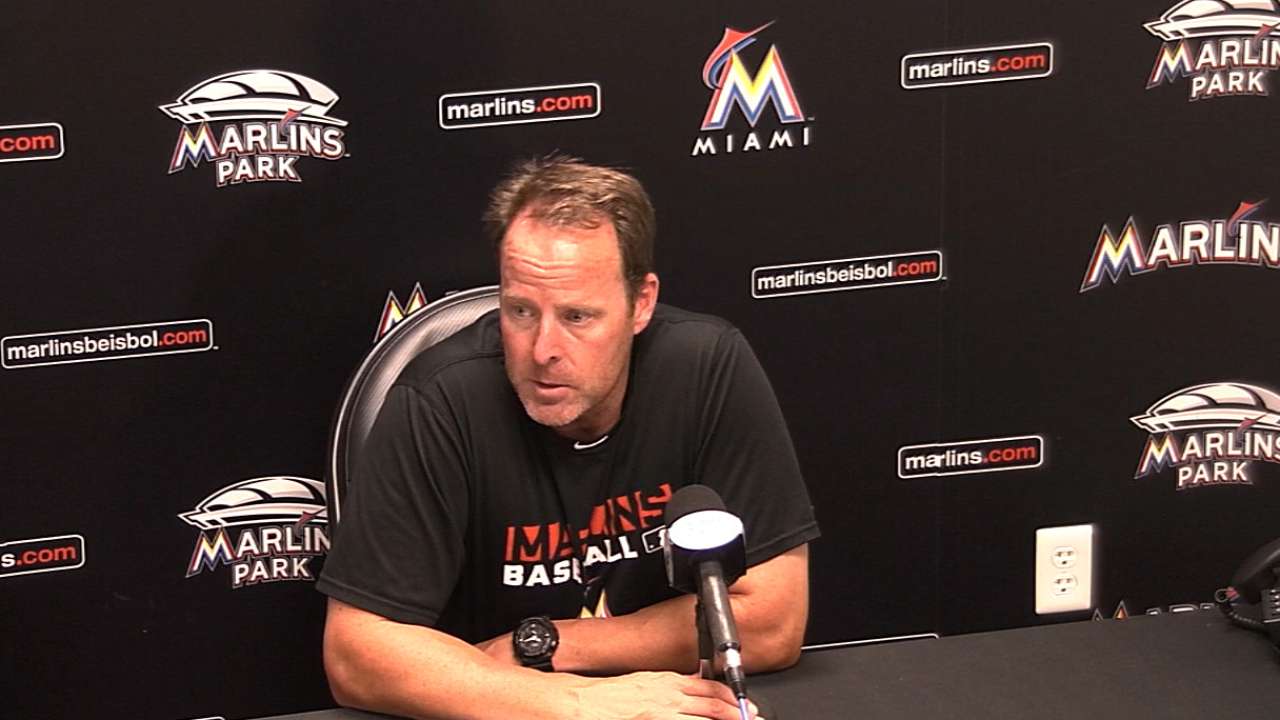 MIAMI -- The Marlins have their own theory as to why they pounded out 23 runs in a three-game sweep over the Braves at Marlins Park.
Good hitting.
Prior to Miami's 5-4 win on Thursday, Atlanta manager Fredi Gonzalez discussed wondering whether the Marlins were stealing signs or somehow picking up the pitches. But Gonzalez said, "At the end, we came up with nothing."
"To me, it's kind of laughable," Miami catcher Jarrod Saltalamacchia said. "It doesn't affect us. All it says to me is we're going out there swinging the bats. We're swinging the bats well enough where people are going to think we're cheating and getting signs.
"At the end of the year, we'll let all that play out. We're not going to let that affect who we are or what we're doing. We're having a good approach right now. They're leaving balls over the plate, and we're able to do something."
The Marlins are a young team striving to gain respect, and they are used to being the target of jokes and ridicule.
"I think the Marlins have kind of been a punching bag almost for the past few years, because of things that have happened," said Saltalamacchia, who celebrated his 29th birthday on Friday. "It doesn't bother us, as far as we go. We've got to go out there and control what we can control.
"At the same time, as a player, you kind of sit back and laugh a little bit. From my perspective, I like it. I think they're focusing on the wrong things. For them to focus on what we're doing, and 'Are we stealing signs? Are we doing this?' That means they're not focusing on what they should be focusing on. That kind of gives us an advantage."
Manager Mike Redmond said sign stealing accusations are typically the first thing teams ask after a string of lopsided losses.
"I know when I played we were always changing our signs to make sure," Redmond said. "I know we went out there and played a great series. We got a lot of hits and that was fun to see. For them to be trying to figure out why we were getting so many hits, that's a good thing."
Joe Frisaro is a reporter for MLB.com. He writes a blog, called The Fish Pond. Follow him on Twitter Share This