Red Sox searching for answers with RISP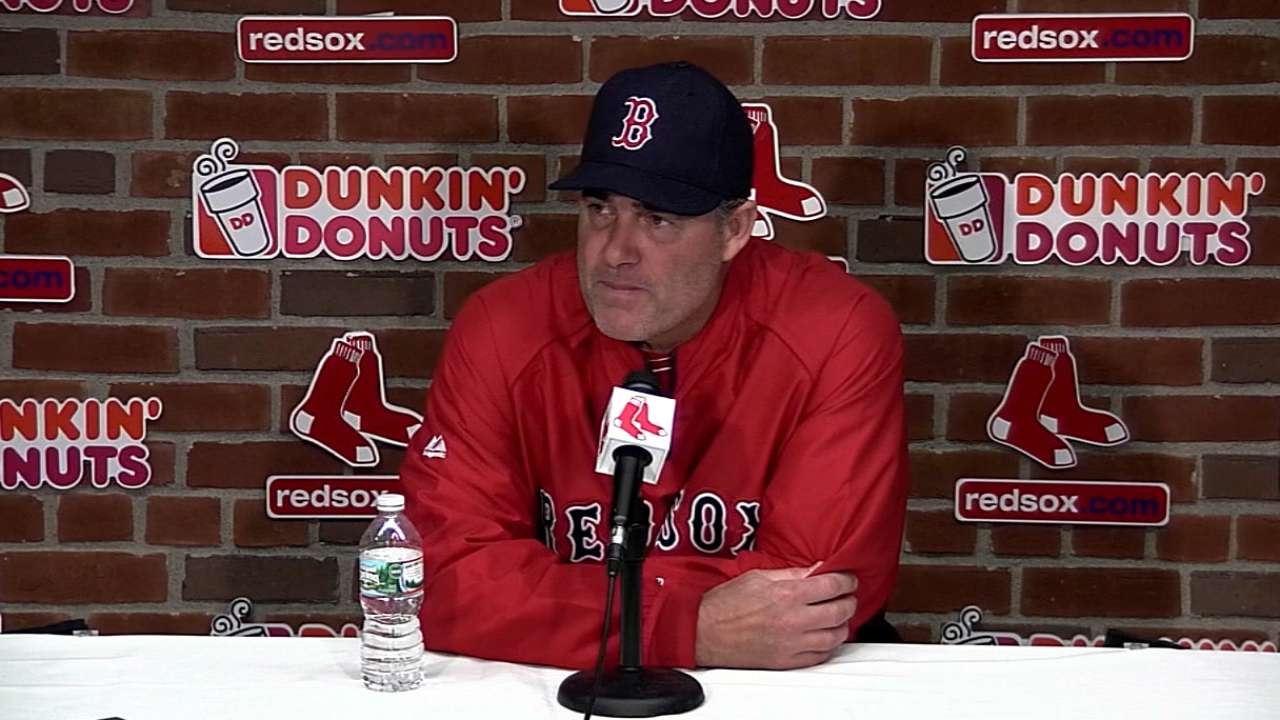 BOSTON -- Through their first 29 games this season, the Red Sox's inability to capitalize on opportunities has become glaringly apparent.
The team is hitting just .223 with runners in scoring position, which is 12th in the American League and 23rd in the Majors. The issues were never more obvious than after being swept in a day-night doubleheader Thursday against the Rays.
Case in point: Shane Victorino leading off with a double in the bottom of the ninth inning with the Red Sox down, 6-5, in Game 2. David Ortiz moved Victorino to third with a grounder that put the tying run just 90 feet away. However, Mike Napoli and Xander Bogaerts struck out looking to end the game.
"As situations have presented themselves where we have missed opportunities, you could say there has been some frustration that has filtered in," said Red Sox manager John Farrell.
The Red Sox started a similarly ill-fated rally in the eighth inning of Game 2. Bogaerts led off with a double, and A.J. Pierzynski sacrificed him to third. Yet Will Middlebrooks struck out and Dustin Pedroia grounded out.
Between the two games, the Red Sox combined to leave 21 runners on base.
"Calmness has to take place on the mound and in the box," Farrell said. "Guys are grinding. We have bunched some hits together, but the most important thing is that we are doing a good job to create the opportunities."
Farrell has mixed and matched the Red Sox lineup to try to find one that can stick. However, doing that has proved to be more difficult than expected.
"I don't want to go away from the strength of this team," Farrell said. "As we got back to full health, we were more willing to do that when we had a bottom third that we needed to do that with. We still possess some extra-base threats there, and we don't want to take that strength away from guys.
"Two days ago, we were talking about how improved the offensive approach has been. Now, we are talking about changes. We aren't going to change our approach."
Quinn Roberts is a reporter for MLB.com. This story was not subject to the approval of Major League Baseball or its clubs.