Avila returns to lineup despite back issues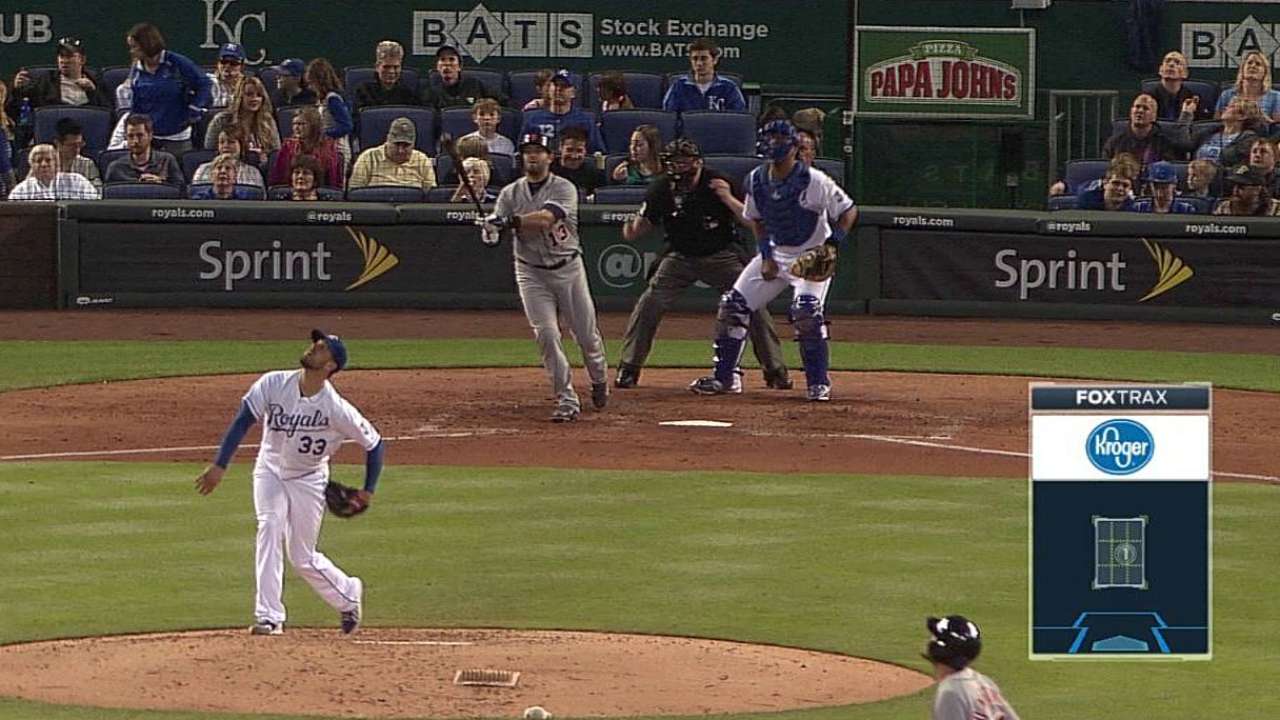 KANSAS CITY -- While most of the Tigers spent Thursday's off-day out and about -- some in Kansas City, others out of town -- Alex Avila barely moved. Between his aching back and the unseasonably cold weather, it was a good day to stay in bed.
The weather warmed up on Friday, and Avila's back loosened up. It wasn't back to normal, but it was good enough.
"The way it feels now, it's something I can deal with," said Avila, who belted a two-run homer in his return to the starting lineup in Friday's 8-2 win over the Royals after missing the previous two games with lower back spasms.
Avila was cleared to play after going through treatment and workouts early on Friday afternoon at Kauffman Stadium, and he said it's still a work in progress. If the Tigers had a game on Thursday, he would not have been able to play, both he and manager Brad Ausmus said.
"Another day or two, I'll be back to 100 percent normal," Avila said. "I mean, this is nothing new to me. I know I have to take care of it. Sometimes it takes me three days to get over it. Sometimes it takes me five or six. It's just a matter of getting it to where I think I can play and be productive."
Even so, the fact that Avila has now had this at least twice this year has Ausmus watching him closely.
"Back issues, I've dealt with them. They come and go," said Ausmus, who dealt with a ruptured disk during his playing career.
Jason Beck is a reporter for MLB.com. Read Beck's Blog and follow him on Twitter @beckjason. This story was not subject to the approval of Major League Baseball or its clubs.