Extra day of rest moves Kershaw return to Tuesday
Dodgers' ace will face Nats in first start since Opening Series in Australia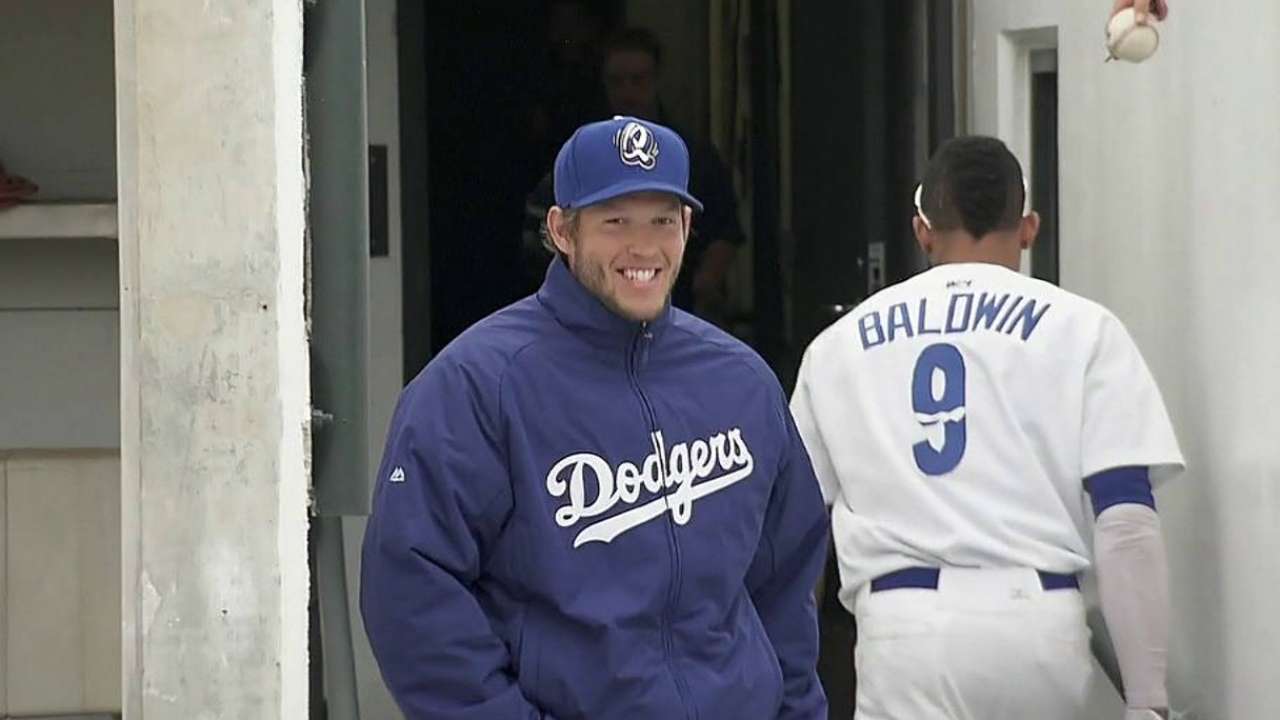 MIAMI -- Clayton Kershaw will return from the disabled list to start Tuesday night in Washington, with Zack Greinke pitching Monday night, Dodgers manager Don Mattingly indicated Friday.
Kershaw, who rejoined the club after a Wednesday night Minor League rehab start in Chattanooga, said he was ready to return earlier this week and is "excited" to return next week. After making 86 pitches Wednesday, the reigning National League Cy Young Award winner said he does not expect any pitch limitations when he faces the Nationals.
Kershaw has been on the DL since the day after winning the club's Opening Night game in Australia on March 23. At the time, he was expected to miss four to six weeks.
"I feel the timetable was about right," he said. "I had a little reservation about another rehab game [Wednesday], but that's done with."
Kershaw and Greinke both started Wednesday, so one of them needed to be moved off a five-day schedule. Mattingly indicated Thursday night that Greinke would get the extra day of rest, but by Friday, the decision was made to keep Greinke on a five-day cycle and give Kershaw the extra day.
Ken Gurnick is a reporter for MLB.com. This story was not subject to the approval of Major League Baseball or its clubs.