Myers pleased where he is, hitting-wise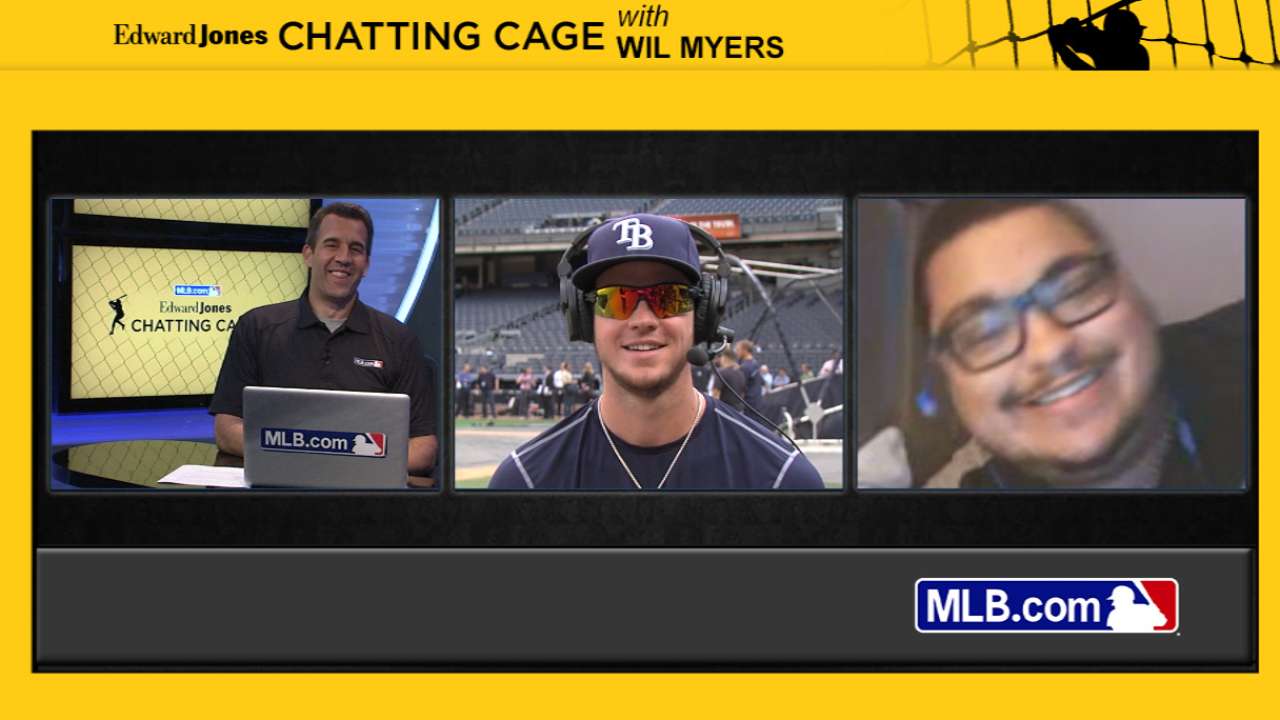 NEW YORK -- Wil Myers' seven-game hitting streak was snapped in the first game of Thursday's doubleheader against the Red Sox, but the reigning American League Rookie of the Year feels good about where he is with his hitting.
"The last three or four days, I've really felt comfortable. ... I feel really good in the box right now, I just haven't had results -- that's a little frustrating -- but as far as the confidence level, I feel good in the box," Myers said. "I feel like I'm going to do something every pitch. I just haven't had the results right now. So I feel like something's going to turn at any point."
Although Myers' hitting streak was snapped, he played an integral role in the win when he drew a walk against Jake Peavy in the fourth after being down, 0-2, in the count. David DeJesus followed with a walk to drive in what turned out to be the winning run in a 2-1 Rays win.
"Obviously, I saw the ball well [during that at-bat]," Myers said. "That battle with Peavy was really good, just to come back from 0-2 to battle back and get the walk."
Manager Joe Maddon praised Myers for the at-bat against Peavy, who threw some pretty tempting pitches to Myers after getting ahead in the count.
Peavy "was not going to throw Wil a strike there, and to Wil's credit, he did not swing at a pitch outside the zone," Maddon said. "If Wil continues to keep his strike zone in order, he will hit to the level that he did last year and even more than that."
Bill Chastain is a reporter for MLB.com. This story was not subject to the approval of Major League Baseball or its clubs.