Cubs still searching for consistent closer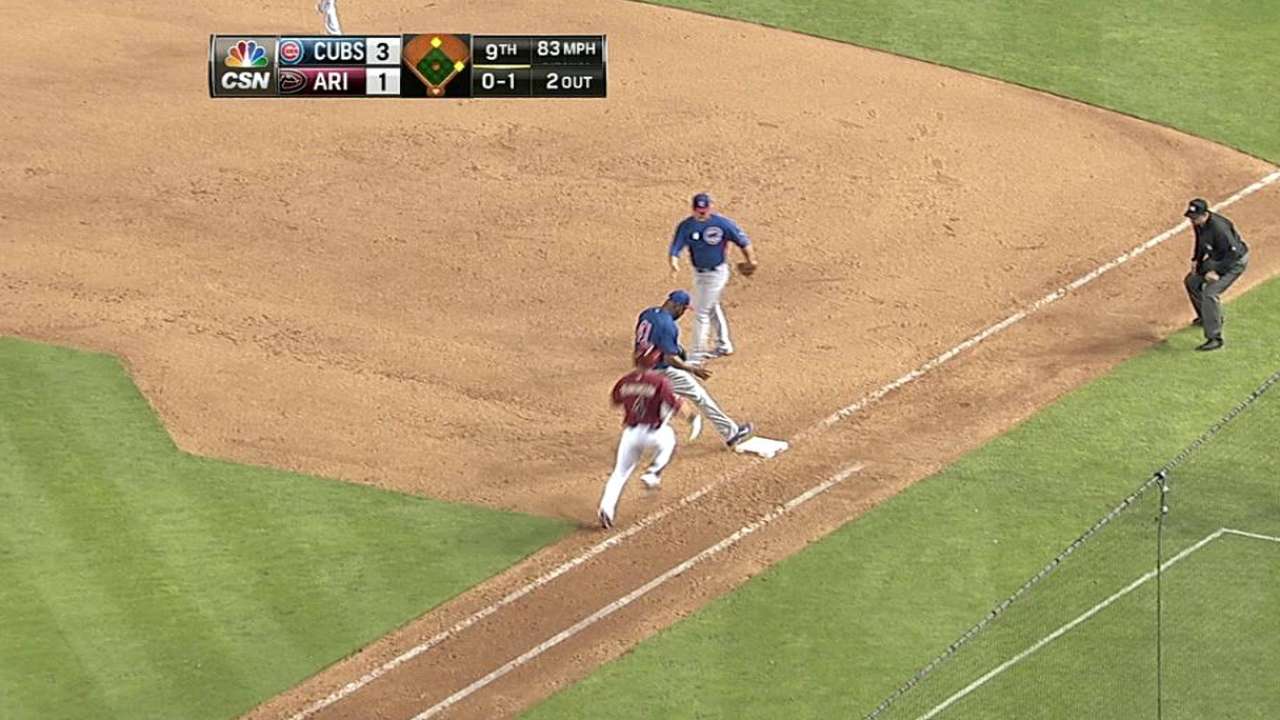 CHICAGO -- Cubs pitcher Jose Veras, on the disabled list with a strained left oblique, was scheduled to join Double-A Tennessee and begin a rehab assignment soon. Whether he'll return as the team's closer is yet to be determined.
Chicago pitchers have one save opportunity in the last 16 games, dating to April 12, and the team's six save opportunities are the fewest in the Majors.
Right now, manager Rick Renteria is relying on matchups, although Hector Rondon has emerged as a possible closer candidate. The other options include Pedro Strop and Justin Grimm.
"I think ideally we'd develop a closer from one of the guys we have on the roster," Cubs general manager Jed Hoyer said Friday. "I think we have some guys who have the stuff and makeup to do it. Hopefully, it'll click with one of these guys. I do like the way our guys have thrown. I feel when we have a series, we match up well with other teams' bullpens. I don't think teams are excited to face us in the seventh, eighth, ninth innings."
Despite the closer struggles, Cubs relievers have combined to toss 14 scoreless innings over the last six games before Friday's series opener against the Cardinals, including scoreless contests in all five games of the just-completed road trip. The bullpen has not had six straight scoreless games since a nine-game stretch April 29-May 8, 2011.
Veras' struggles were a surprise. The right-hander has walked 10 and served up six hits over 5 2/3 innings in six games. Last season with the Astros, he walked 14 over 43 innings. And in five innings in the postseason last October with the Tigers, Veras did not walk a single batter and gave up five hits.
"It shows you the perils of free agency," Hoyer said. "He walked 14 guys as a closer in 40-something innings with the Astros last year, and had no walks last year in the postseason with the Tigers and comes here and can't throw strikes. I'm hoping it was physical and maybe a little mechanical. It wasn't that long ago in October that the Tigers were leaning on him to get their most important outs."
Carrie Muskat is a reporter for MLB.com. She writes a blog, Muskat Ramblings, and you can follow her on Twitter @CarrieMuskat. This story was not subject to the approval of Major League Baseball or its clubs.