Grichuk draws another start as Bourjos sits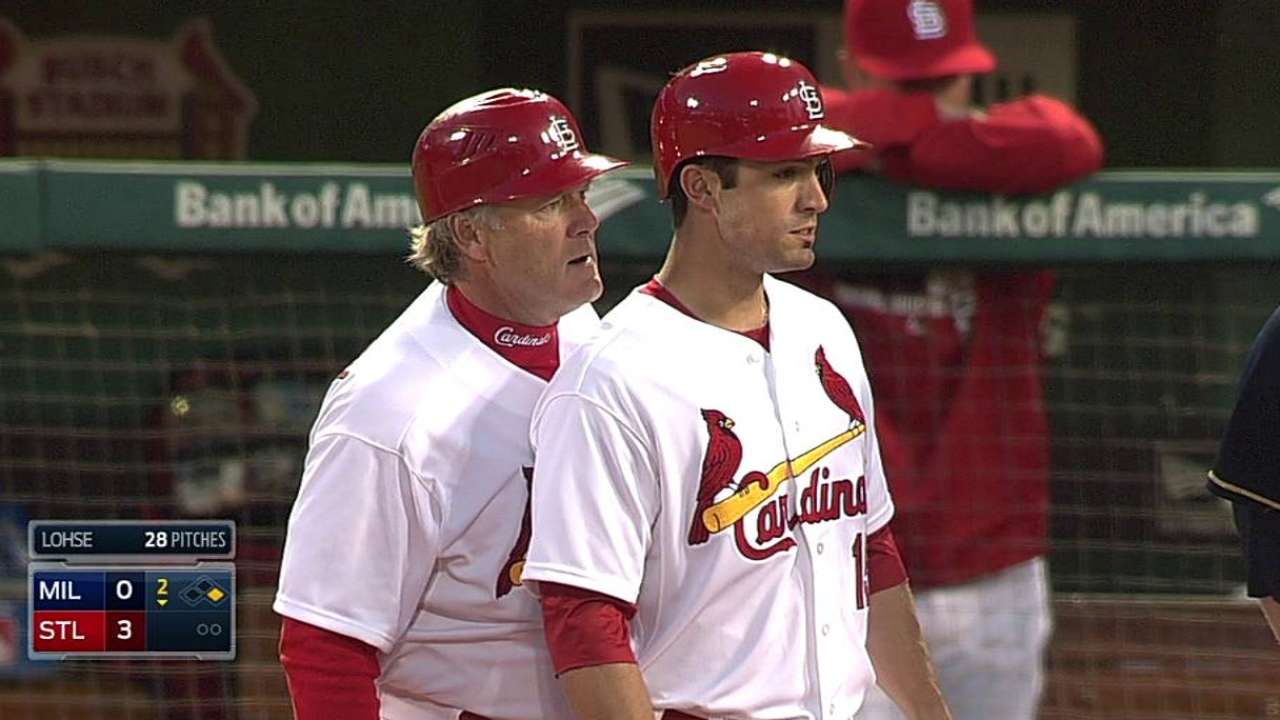 CHICAGO -- The Cardinals acquired outfielder Peter Bourjos in the offseason to fill a couple of needs -- chief among them better outfield defense and team speed -- and were willing to part with World Series hero David Freese to do so.
Bourjos' short time with the Cards has not gone well, though. He is hitting .160 in 47 at-bats and is mired in a 1-for-18 slump, and the speedy outfielder was held out of the starting lineup for the fifth straight game on Friday against left-hander Travis Wood. The move had as much to do with Matheny wanting to play Jon Jay, who was hitting .455 (10-for-26) in his career against Wood entering Friday, as well as the recently recalled Randal Grichuk.
"There's always something on the horizon," manager Mike Matheny said of Bourjos. "We'd love to get him in there. Want him to stay positive and ready. He's going to get opportunities ... and then also try to stay with Randal Grichuk, the fact that he's been playing on a consistent basis and doing a pretty good job at Triple-A, and try to keep that going."
Grichuk picked up his first Major League hit in his first career start against the Brewers on Tuesday. He has yet to receive the ball after Daniel Descalso pranked Grichuk by making it look like he tossed the ball into the stands, only Grichuk never saw it happen. Grichuk was alerted by a friend to what Descalso had pulled, and he said the ball is in safe keeping with the coaching staff.
"I mean, anywhere I can get in there to get ABs, I'll take it," Grichuk said of being in the starting lineup for a second time in three games. "It's a great opportunity."
Joe Popely is an associate reporter for MLB.com. This story was not subject to the approval of Major League Baseball or its clubs.