Kelly throws second time to test hamstring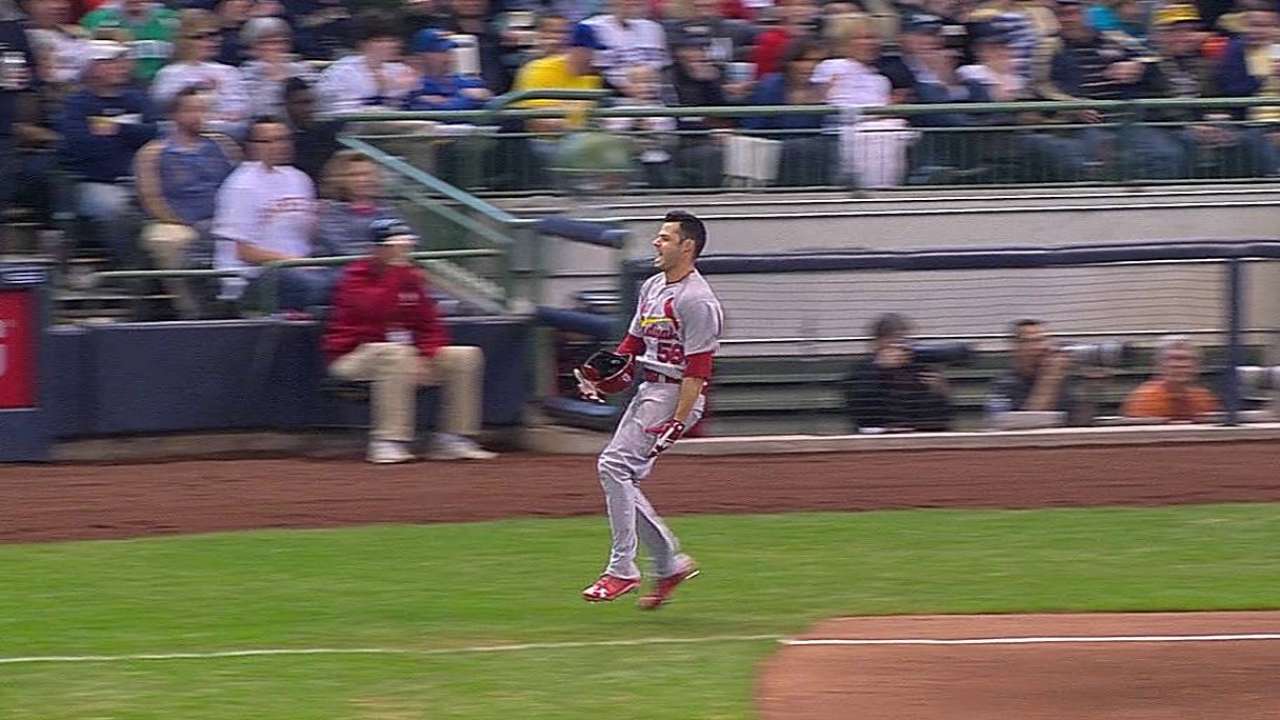 CHICAGO -- Right-hander Joe Kelly played catch from a mound for the second time on Friday morning, and he said his strained left hamstring feels better than the last time he threw, on Wednesday. Kelly also jogged and performed other movements to loosen the hamstring.
"It's definitely still weak," Kelly said. "Feels a little fatigued, but less today. And last time, I was just pitching through it. Today it was more. I had to think less about it, so it wasn't too apparent to me when I was throwing."
Kelly said his arm strength is still there because he's been able to play catch on a regular basis.
"This is really a little more magnified with that hamstring," Cardinals manager Mike Matheny said. "There are just so many more levels you have to pass, even stretching, what kind of resistance you're getting, the pain that comes with certain movements. As he gets over one hurdle, there will be another one. We're not going to let him get too far too fast. It's going to be a progression."
There is still no timetable for when Kelly might begin a rehab assignment. He was placed on the disabled list on April 17, after straining his hamstring running out a bunt single the previous day against the Brewers. Kelly said he will continue to play catch from a mound every two days.
Joe Popely is an associate reporter for MLB.com. This story was not subject to the approval of Major League Baseball or its clubs.