Taveras doing solid job for Triple-A Memphis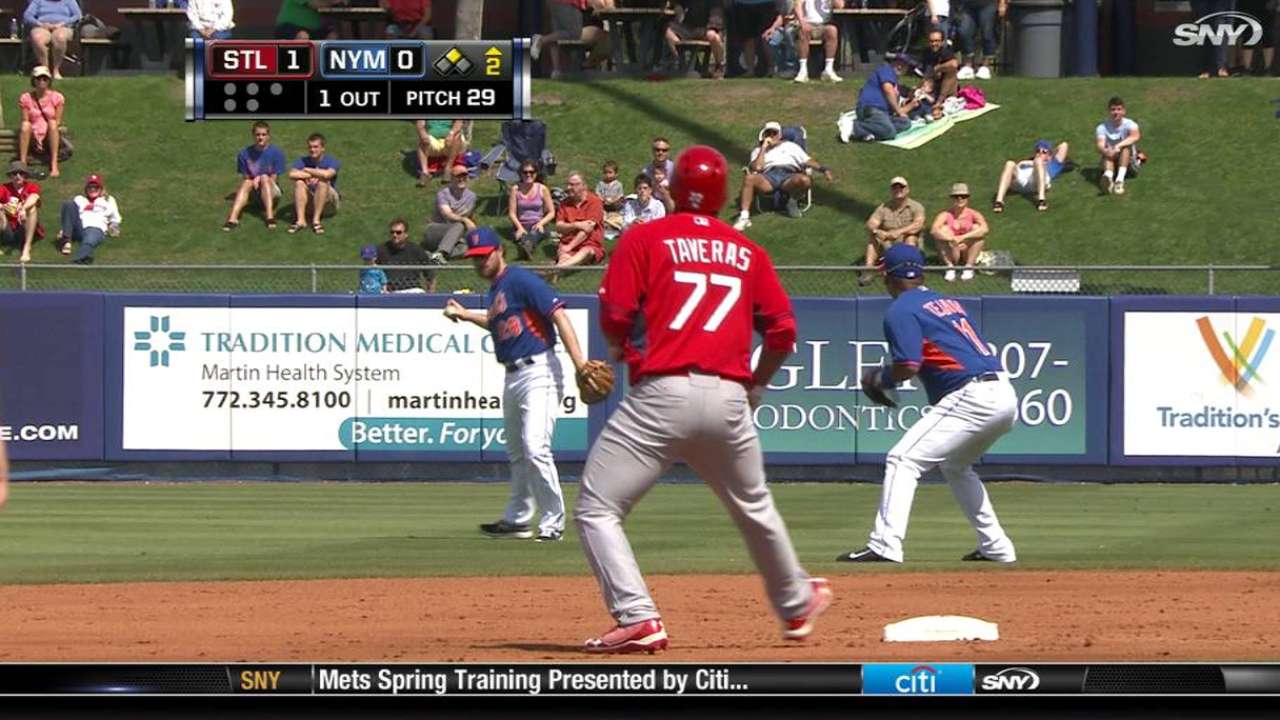 CHICAGO -- Cardinals outfield prospect Oscar Taveras is again knocking at the door of a big league callup. Ranked the Cards' No. 1 prospect and the No. 2 prospect in all of baseball by MLB.com, Taveras is hitting .316 with five home runs, 18 RBIs and an .895 OPS in 25 games at Triple-A Memphis.
Manager Mike Matheny made it clear getting regular at-bats is the most important thing for Taveras right now.
"We're just trying to keep him going, not knowing exactly what it would look like up here with some outfielders doing a pretty good job, knowing it probably wouldn't be an extended amount of playing time, as far as every day goes," Matheny said. "For him to just keep going, especially with the amount of time that he missed last year, to keep progressing forward, he's having a real nice start."
Taveras has hit .320 with 50 home runs and 293 RBIs in six Minor League seasons covering five levels. The biggest area for improvement remains his defense, which Matheny said he didn't have enough information on.
"You take an everyday player and you bring him up here as a role guy, I think you have to look at the bigger picture: what's going to be best for him, what does he need," Matheny said. "Whether it's physically, whether it's developmentally.
"But Oscar's checking off the boxes. He's doing everything he can do right now, and I'd like to see all our guys stay healthy and that's something we can delay. But if that opportunity comes up, we'll figure out what's going to be best for him and best for our club."
Joe Popely is an associate reporter for MLB.com. This story was not subject to the approval of Major League Baseball or its clubs.