Royals with four picks among Draft's first 68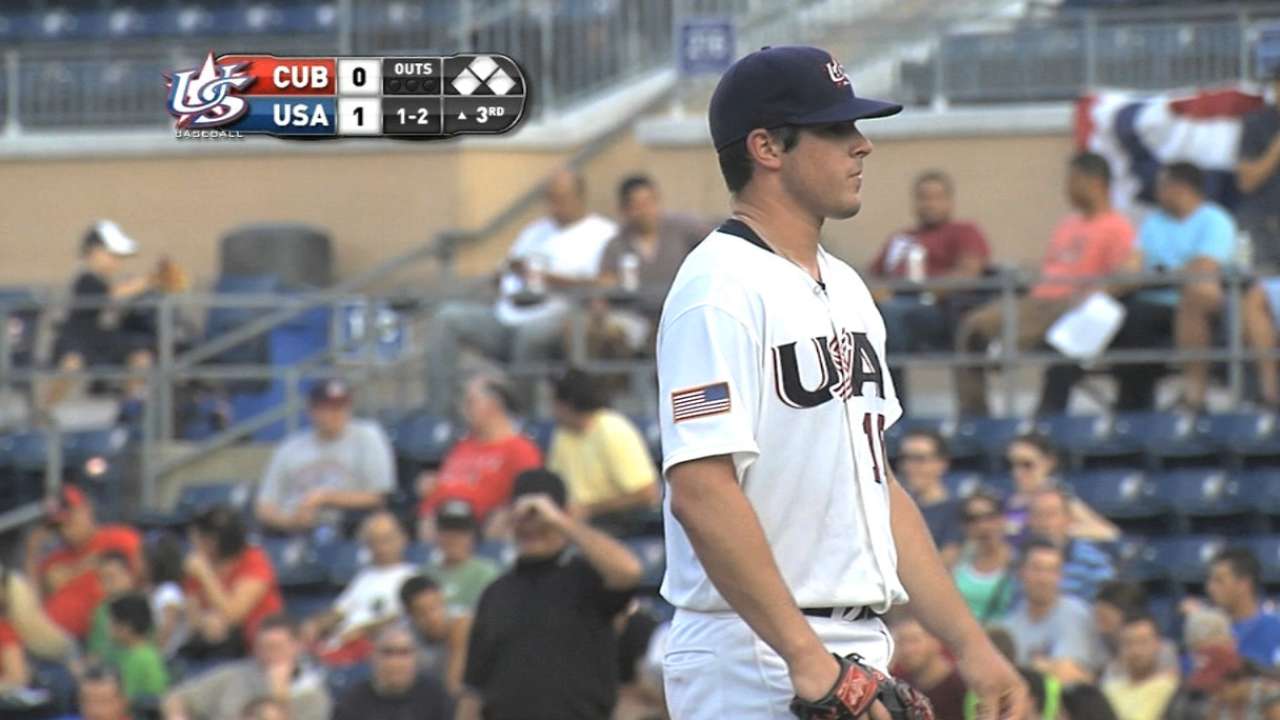 KANSAS CITY -- The Royals are one of only three teams that will have four selections within the first 68 picks of the 2014 First-Year Player Draft on June 5, Major League Baseball announced on Thursday.
The Royals will have the Nos. 17, 28, 40 and 56 picks. They picked up No. 28 as compensation for the Braves' signing of pitcher Ervin Santana and No. 40 in the competitive balance lottery. The Indians and the Marlins are the other two clubs with four.
"I don't think we've had four picks that quickly in some time," said Royals assistant general manager-player personnel J.J. Picollo.
"Ultimately, that's how the powers-that-be want the Draft designed. The teams that lose good free agents get a pick for them, and if you're one of those 13 teams that have a chance for that competitive lottery pick, it's an extra pick versus the other 17 teams. So it's worked out well."
In addition, the Royals are among just six clubs that will have two first-round selections.
Dick Kaegel is a reporter for MLB.com. This story was not subject to the approval of Major League Baseball or its clubs.