Opponents react as Blackmon's secret gets out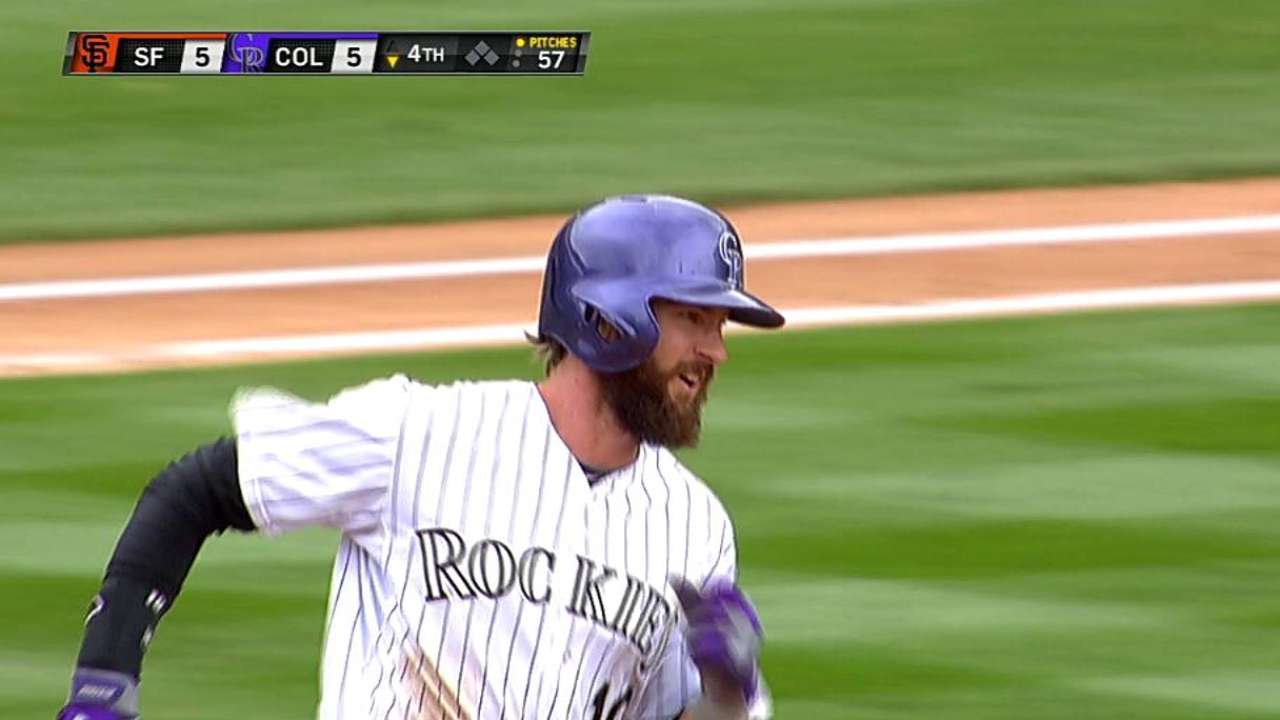 DENVER -- When the name Charlie Blackmon comes up in Rockies opponents' scouting meetings, the response certainly goes well beyond, "Who?"
Blackmon entered Thursday's opener of a four-game set with the Mets and a six-game homestand leading the Majors with a .374 batting average and, according to Baseball Reference, a 1.9 WAR (wins above replacement) -- third-highest in the Majors behind teammate Troy Tulowitzki (3.0) and the Angels' Mike Trout (2.3).
Those numbers make Blackmon the type of guy opponents will devote planning time to before the game.
"I'm definitely getting pitched differently than I was two weeks ago," Blackmon said. "Teams are going right to the offspeed stuff early. I feel like they're really trying to mix things up a lot more than they were two weeks ago."
He has the attention of the Mets.
"I don't hand out scouting reports, but he's red hot, I can tell you that," Mets manager Terry Collins said. "We've heard everything. We have film, we have scouts. You better make some legitimate pitches."
During the Rockies' just-completed road trip that saw them go 4-2, opponents at least slowed Blackmon's otherworldly numbers. He went 5-for-21 (.238) with one walk and three strikeouts. But two of his five hits were doubles, and he scored four runs.
"I try not to change a lot," Blackmon said. "I just try to be aware of what they're doing and how they're approaching me as a hitter. I step back and say, 'This is how they're trying to get me out,' and go into it knowing what they're going to do."
Rockies manager Walt Weiss said Blackmon, who should be getting plenty of support on the All-Star ballot, is studious enough to keep up with the ever-changing game plans.
"He puts in a lot of time," Weiss said. "He's a smart guy and he makes adjustments well. That's why we've seen him be successful."
Thomas Harding is a reporter for MLB.com. Follow him on Twitter @harding_at_mlb. This story was not subject to the approval of Major League Baseball or its clubs.