Hawkins thankful for time with Mets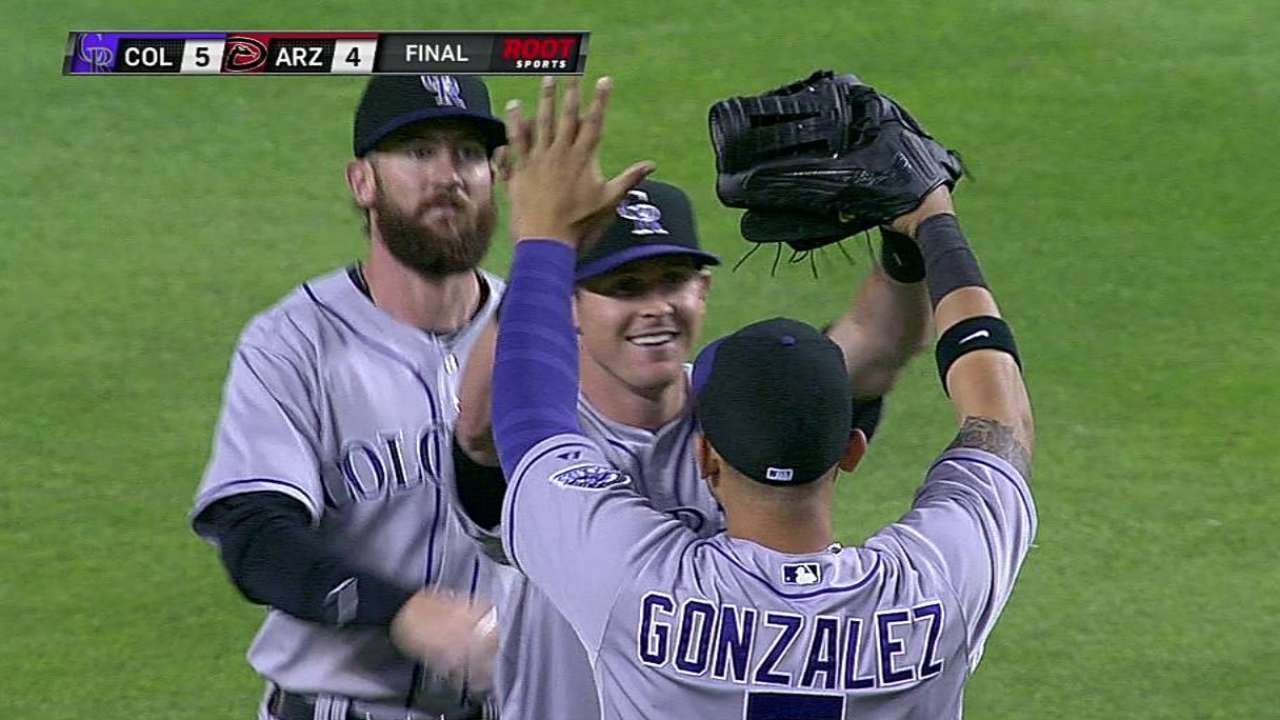 DENVER -- Of course Rockies closer LaTroy Hawkins has no hard feelings toward the Mets, his team last year.
The Mets didn't match the $2.5 million, one-year contract with a 2015 option that he received from the Rockies. But Hawkins pointed out that the Mets had a lot to do with the fact he's still pitching. He's doing it well, by the way. With nine saves going into Thursday's series opener against his former employer, he was tied for third in the National League.
Hawkins, the Majors' oldest pitcher at 41, was considered too old before last season. Coming off a broken finger on his pitching hand that he suffered fielding a line drive while playing for the Angels in 2012, no team offered a Major League contract. All he had was a Minor League offer from the Mets.
"I have nothing but great things to say about Sandy [Alderson, the Mets' general manager] and the Wilpons [the family that owns the club], because that was the only offer I had," Hawkins said. "It's cool. It's part of the process.
"When people tell you you're about done, it doesn't mean that you're done."
Hawkins said he almost went home nonetheless.
"There was a point where I wasn't going to take a Minor League deal, until Larry Reynolds [his agent] talked to me and was like, 'Are you sure you want to do that?' Are you sure you don't want to take a Minor League deal? Do you still want to continue to play?'" Hawkins said. "We had a conversation about it. Larry talked me out of it [retiring].
"I'm glad I didn't, but I was very close. Larry sat me down, talking to me about it, throwing the different variables and situations at me. It was real close. It was more out of frustration than anything."
Hawkins said he thought he was going to return to the Mets, but the offer from the Rockies -- for whom he pitched in 2007, when they went to the World Series -- changed his course.
"Being here before definitely played a factor in my decision to come back," Hawkins said. "Same management, and we'd love to relive '07. My family loved it here and I loved it here. It was just a perfect match. If they weren't in the equation and the other team was in the equation, there's a good chance I'd have been back to Queens."
Thomas Harding is a reporter for MLB.com. Follow him on Twitter @harding_at_mlb. This story was not subject to the approval of Major League Baseball or its clubs.