Rosario adjusts to ease burden on sore left hand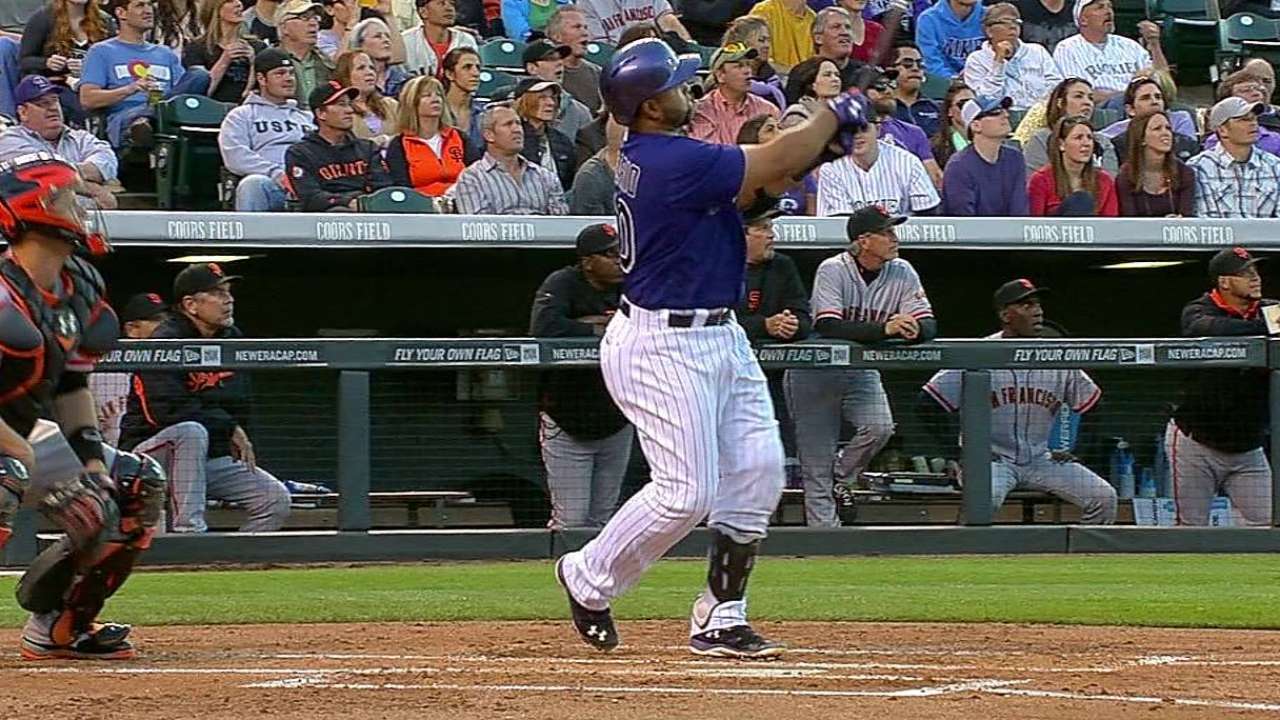 DENVER -- Rockies catcher Wilin Rosario returned to the starting lineup Thursday night against the Mets after missing four games with a bruised left hand.
Rosario suffered the injury on a swing in Los Angeles. After rest and treatment, he took batting practice on the field in Arizona on Wednesday and in the batting cage at Coors Field on Thursday.
For those workout sessions, he modified his grip on the bat to try to mitigate the possibility of pain. But he couldn't make any promises that he'd follow suit when the game begins.
"I changed my grip, but I'll see what happens in the game," Rosario said. "I do my thinking now, but in the game I'm just going to go and play. Whatever happens, it happens. But I don't want to think at the plate. When I think, I don't do well."
Rosario entered Thursday night batting .244 with three home runs and 13 RBIs. For the last two-plus seasons, Rosario has been among the Majors' top power-hitting and run-producing catchers. His 18 games of three or more RBIs since the start of 2012 are most among Major League catchers.
But this is the second time that Rosario has had to deal with left hand and wrist injuries. Couple those with the fact he's a catcher and his left hand takes a beating receiving pitches, and there's always the possibility that it could be difficult to produce consistently offensively. That's one of the reasons his defense has been a point of focus.
Rosario has made some standout plays defensively, and manager Walt Weiss has praised his improvement with fundamentals and his attention to game planning that could help his pitchers. Those traits can keep him effective even if his offense is affected by the bumps and bruises that can happen in his job.
"He's getting better and better back there," Weiss said. "Those guys rarely feel great because they're always getting nicked up as a catcher. But he's a big, strong guy. That's why they call him 'The Bull.' He's ready to roll."
Thomas Harding is a reporter for MLB.com. Follow him on Twitter @harding_at_mlb. This story was not subject to the approval of Major League Baseball or its clubs.