Braves weigh in on Marlins' challenge with big lead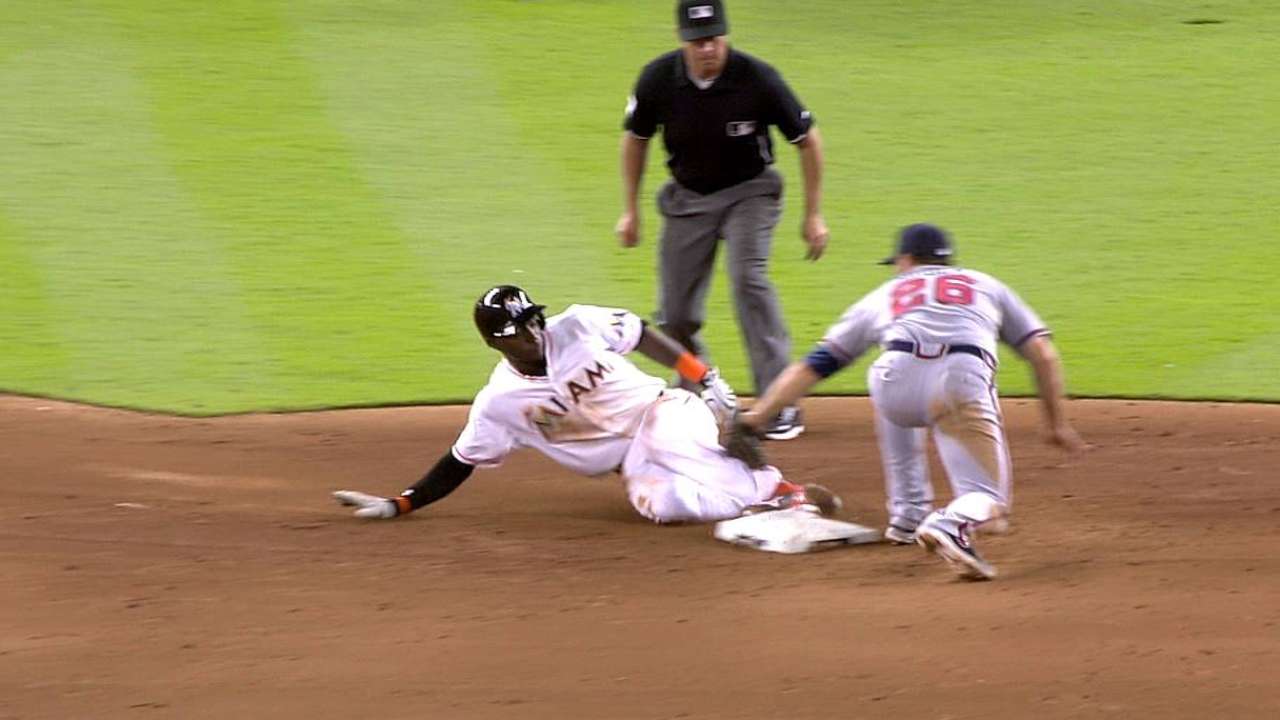 MIAMI -- Some Braves players were not happy with Marlins manager Mike Redmond's decision to challenge an out call with his team leading 9-0 in the fifth inning of Wednesday night's game at Marlins Park. But other Atlanta players agreed with their manager Fredi Gonzalez's take that Redmond did what he had to do to support one of his players.
"If it was the ninth inning, maybe Red plays it different," Gonzalez said. "But your responsibility is to your team and your players. If you're telling your players to bust their [rear ends] out of the box and play the game the right way, then you have got to back them."
Redmond successfully challenged umpire Jim Reynolds' initial ruling that Adeiny Hechavarria was tagged out as he slid into second base with what proved to be an RBI double. Even if the out call had stood, Hechavarria's stats still would have been padded with a single and an RBI. And the inning ended with no further damage when Nathan Eovaldi followed with a groundout.
Braves right fielder Jason Heyward did not view the challenge as unsportsmanlike.
"We're capable of coming back and putting up a bunch of runs the next couple innings, and then we're right back with them," Heyward said. "You better [challenge] it. Don't let us hang around."
Gonzalez echoed Heyward's take from a managerial perspective.
"We're up against it with the replay, because all of the sudden if we come back and score five or six runs and make that a [close) game, then [the media] is going to ask questions about, 'Why didn't you challenge it?'"
Mark Bowman is a reporter for MLB.com. This story was not subject to the approval of Major League Baseball or its clubs.