Yankees expect to handle Pineda's absence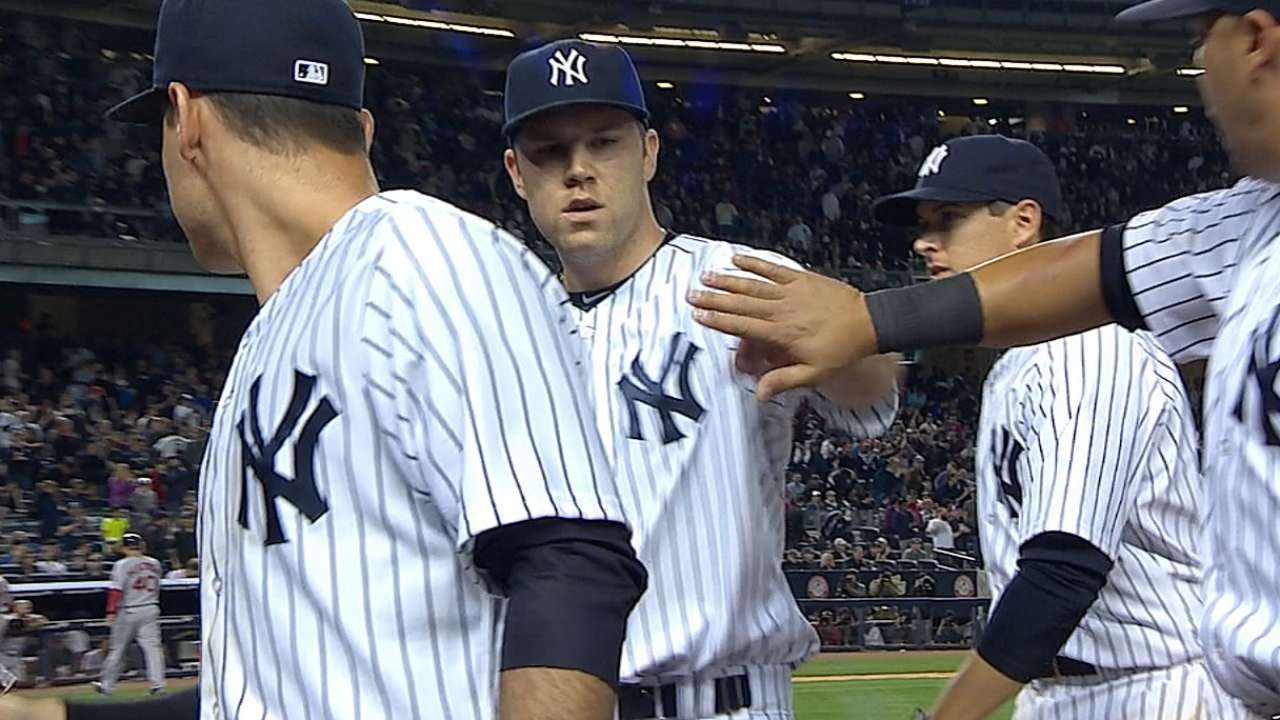 NEW YORK -- Michael Pineda is expected to be out of action for approximately three to four weeks with an upper back injury, and Yankees manager Joe Girardi expects that the pitching staff will be able to handle his absence.
"We'll get Michael back; things will get a little bit back to normal when we get him back," Girardi said. "The other guys are more than capable. Just do what you're supposed to on your turn."
Pineda was diagnosed with a Grade 1 strain of the Teres Major muscle behind his right shoulder after feeling discomfort in a simulated game this week in Tampa, Fla. Pineda has been instructed to rest for 10 days, and he will be replaced by David Phelps in the rotation.
"He's down. He's frustrated," Girardi said. "The good part of it is, if you're going to have an injury as a pitcher, a lot of times it's your elbow or your shoulder. It's really neither, in a sense, so this will heal and he'll get back right out there."
Pineda had been preparing to serve as the Yankees' scheduled starter for their series opener on Monday against the Angels in Anaheim, when his 10-game suspension was set to expire.
Instead, that start will go to Phelps, who threw an 85-pitch indoor simulated game at Yankee Stadium after Wednesday's contest was postponed by rain. Phelps opened this year in the bullpen, but he has gone 7-6 with a 4.39 ERA in 23 starts over the last two seasons.
"I thought [Phelps] did a pretty good job when he's filled in as a starter, and that's what I expect him to do," Girardi said.
The Yankees will continue playing with a 24-man roster until Monday, when they will place Pineda on the 15-day disabled list.
Girardi said that one positive of Pineda's layoff is that it will keep his innings under control. While the Yankees have not set a cap on Pineda's innings, they were planning to manage his workload carefully in his first full season back from right labrum surgery.
"It's not the way we wanted to do it, but it's another way you could look at it," Girardi said.
Bryan Hoch is a reporter for MLB.com. Follow him on Twitter @bryanhoch and read his MLBlog, Bombers Beat. This story was not subject to the approval of Major League Baseball or its clubs.