Giants think Cain will return to mound Monday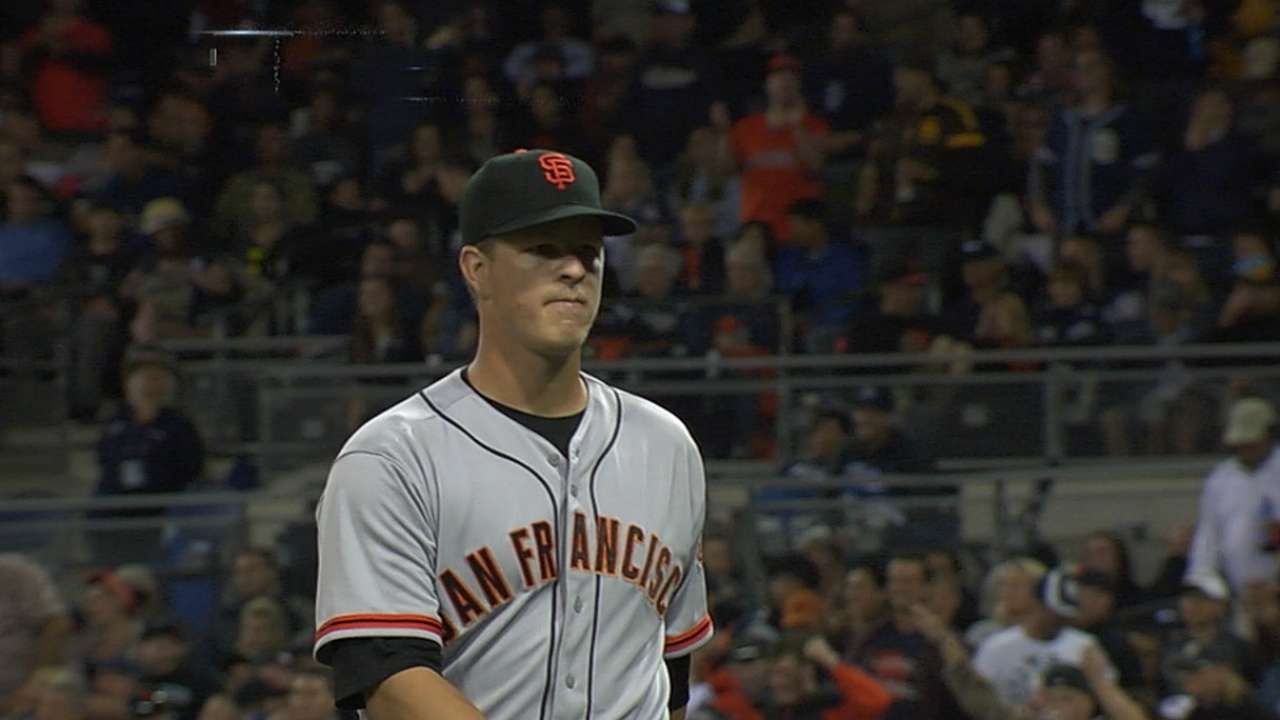 SAN FRANCISCO -- Giants manager Bruce Bochy scanned the field during Wednesday night's warmups to make sure right-hander Matt Cain wasn't trying to play catch somewhere.
Cain, who was scratched from Tuesday night's start after cutting his right index finger, was told to take a couple of days off from playing catch to allow the wound to heal.
"We'll see about him when we get to Atlanta," said Bochy.
Bochy said the plan is to have Cain make his next start, Monday in Pittsburgh. If the finger remains an issue, Yusmeiro Petit, who filled in on Tuesday, can make another start in his stead.
Rick Eymer is a contributor to MLB.com. This story was not subject to the approval of Major League Baseball or its clubs.