Qualls laughs off former teammate Frandsen's bunt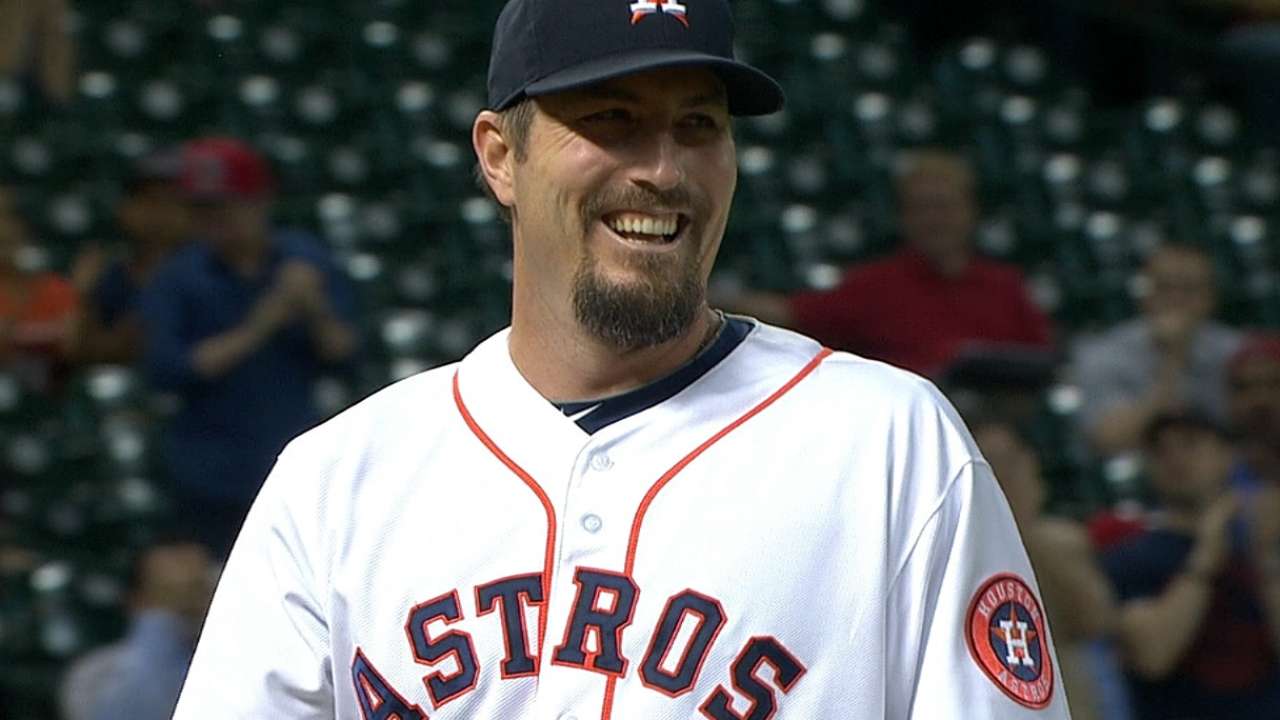 HOUSTON -- Astros reliever Chad Qualls couldn't help but chuckle when Nationals outfielder Kevin Frandsen dropped down a bunt with two outs in the eighth inning Tuesday. Frandsen placed the bunt perfectly for a single -- his first hit off Qualls in three career at-bats.
The hit loaded the bases, but Qualls struck out Jose Lobaton out to end the inning.
"I was in camp with him in Philadelphia and I've played against him for a while and I know him," Qualls said. "I wanted to get out of the inning so I could yell at him at first base. When I got Lobaton out, I looked over at him and went, 'Really? Bunting?' His remark was, 'Dude, I'm 0-for-life off you.' I guess his best chance for a hit was dropping down a bunt.
"That's what he wanted to do. He didn't want to drive in the winning run. He wanted to pass the hat for the next guy, and fortunately I got Lobaton out. Now, he can't say he's 0-for-life off me; he's 1-for-life. Maybe next time he'll swing it."
Frandsen acknowledged his struggles against Qualls and wanted to take advantage of third baseman Matt Dominguez playing deep.
"Against Qualls, I'm probably 0-for-whatever and that foul ball was the hardest thing I'd ever hit against him," he said. "My odds weren't good just swinging away, so I laid one down."
Brian McTaggart is a reporter for MLB.com and writes an MLBlog, Tag's Lines. Follow @brianmctaggart on Twitter. This story was not subject to the approval of Major League Baseball or its clubs.