Chen's next start hinges on throwing session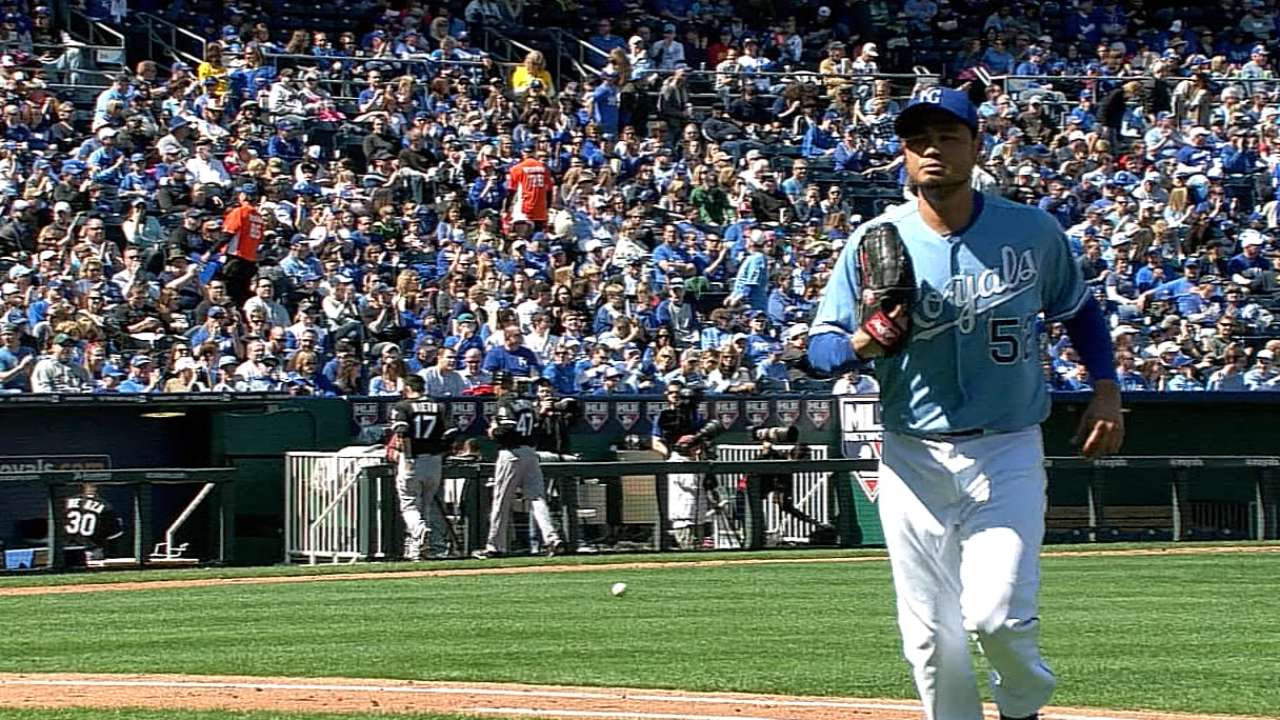 KANSAS CITY -- Left-hander Bruce Chen's scheduled start against the Tigers on Saturday will hinge on how he feels after throwing a side session Thursday.
He was scratched from Wednesday night's start because of lingering pain starting in his back side, from a swollen disc and/or his strained glute. He had an epidural Monday.
"It comes down from my rear all the way down my leg. I've had it for four weeks now," Chen said.
However, the area felt better Wednesday, he said.
"I'm preparing myself like I'm going to pitch on Saturday," he said. "If I'm not 100 percent to help the team -- the most important thing is to help the team and they need to know I can go six or seven innings."
The alternatives include another left-hander, Danny Duffy, who's been operating out of the bullpen.
"We're hoping Chen's going to be ready to go," manager Ned Yost said. "We have a backup plan but we're going to wait and see how Bruce feels before we start talking about any names. We've got different scenarios -- we could start Duffy if we don't use him [before] but we're not going to jeopardize a game tonight for a game tomorrow. There are a lot of factors that come into play here. We'll make a determination after Bruce throws [Thursday] and see how he's feeling."
Dick Kaegel is a reporter for MLB.com. This story was not subject to the approval of Major League Baseball or its clubs.