Yankees not surprised fans booed Cano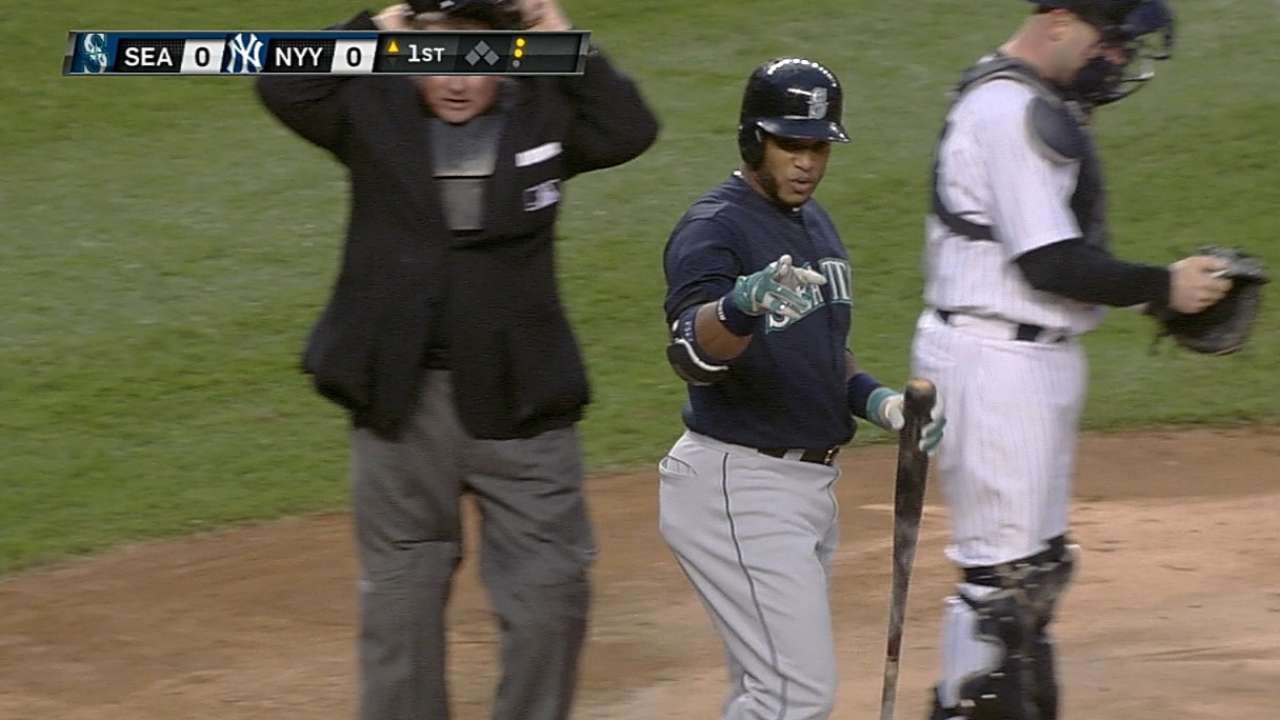 NEW YORK -- Yankees fans are going to have to wait another day to resume booing Robinson Cano.
With Wednesday's middle date of a three-game series rained out, the Mariners and Yankees will face off again on Thursday at 4:05 p.m. PT at Yankee Stadium for Cano's second meeting with his former team.
Seattle's new second baseman was showered with boos every time he came to the plate in Tuesday's 6-3 win, and the Bleacher Creatures in right field chanted "You sold out" the first time Cano took the field.
The weather was poor enough Tuesday night that most of the announced crowd of 37,484 was gone by the final few innings. Those that remained continued to boo Cano every time he came to the plate as he went 1-for-5 with an RBI, a run scored and a stolen base.
Cano said he wasn't surprised at the reception and just went about his business. The Yankees weren't surprised either.
"No, it's New York," said veteran pitcher CC Sabathia. "I mean, it is what it is. He left to make the best decision for him and his family. Got a 10-year contract. People are going to be mad either way. For him, I know he's just going out and trying to play. For us, I don't think it's that surprising."
"Some people probably booed because they wish he was here," said shortstop Derek Jeter. "Some people boo because they're upset he left. And some people may have booed because the people next to them were booing. It is what it is. It's not the first time someone's come back and got booed."
Indeed, Alex Rodriguez received a much tougher reception in Seattle after he left the Mariners to sign a 10-year, $252 million deal with the Rangers before the 2001 season, when fans threw Monopoly money in the air in his first game back and showered him with thunderous boos every time he came to the plate for the next several years for the Rangers.
Greg Johns is a reporter for MLB.com. Follow him on Twitter @GregJohnsMLB as well as his Mariners Musings blog. This story was not subject to the approval of Major League Baseball or its clubs.