Early offense giving White Sox confidence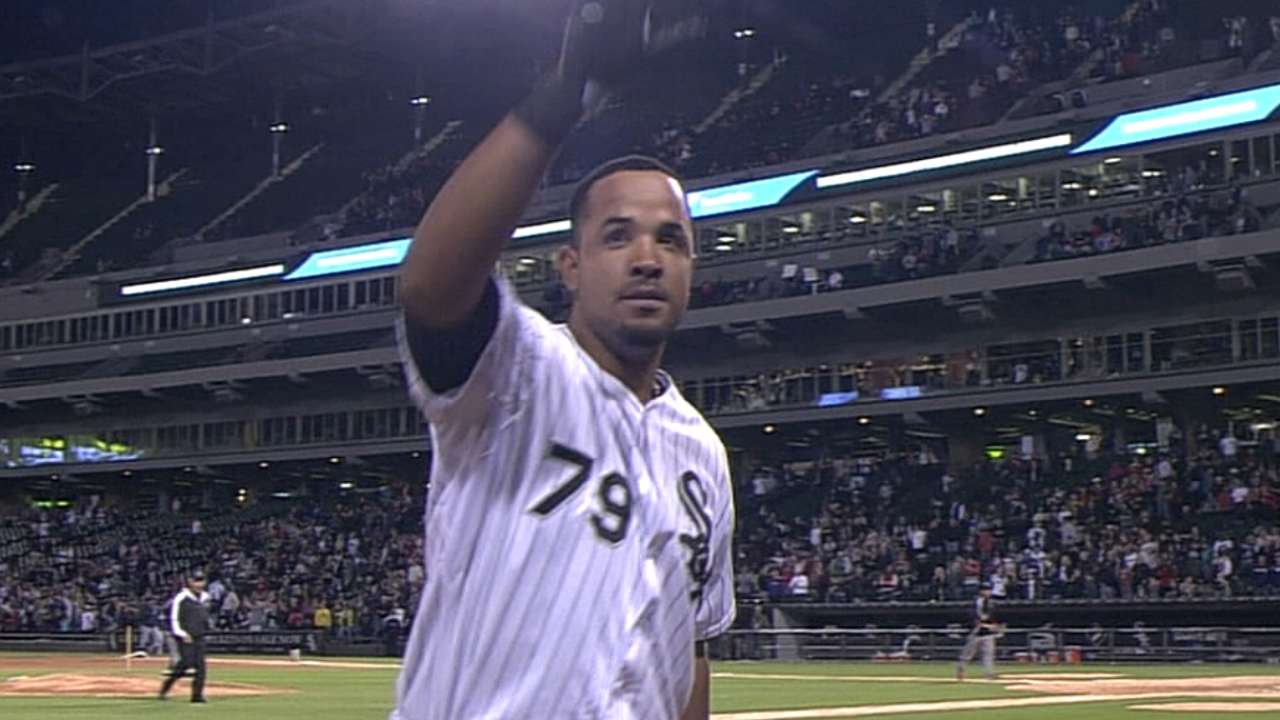 CHICAGO -- Before Spring Training came to an end, starting pitcher John Danks made a prediction concerning what he expected from the 2014 White Sox.
"I felt like this team was going to be better than people expected and fun to watch," said Danks, recounting the prediction before the White Sox took on the Tigers on Wednesday afternoon. "I think I hit the nail on the head with both of them so far."
The White Sox entered the series finale with a .500 record: not exactly the stuff predicting championships. But it has been the way in which they have hit that 14-14 mark that has caused excitement, with an offense that has scored 56 more runs compared to the same point of the season last year.
Buzz began for the White Sox in the offseason, with general manager Rick Hahn adding Jose Abreu and Adam Eaton to the mix with previously acquired Avisail Garcia. But when a team hits as the White Sox have as a whole, there's a different feel around the group.
Other teams have taken notice, not to mention scouts, who believe the White Sox can contend with good pitching. And manager Robin Ventura knows the White Sox need to supplement the offense in order to keep this good feeling going.
"In the end, you always know you have to pitch and play defense," Ventura said. "There's a lot of different things that have to happen for teams to win even to get into the playoffs that you have to do a little bit of everything to be able to do it.
"I don't believe you are just going to score nine runs per game. It just doesn't happen. You eventually have to pitch and play defense and run the bases. You have to do everything better than just hitting the ball."
Count Danks as one of many White Sox players who is buying into the early results.
"We know what we need to do, and we've just got to go out there and do it now," Danks said. "This team is fun to play on. I don't have any doubts in my mind that we will be there at the end."
Scott Merkin is a reporter for MLB.com. Read his blog, Merk's Works, and follow him on Twitter @scottmerkin. This story was not subject to the approval of Major League Baseball or its clubs.